See All
Colleges >
Be Different: Maximize Uniqueness in Your Application
Be Different: Maximize Uniqueness in Your Application
Make your college applications stand out by emphasizing your distinct personality and experiences.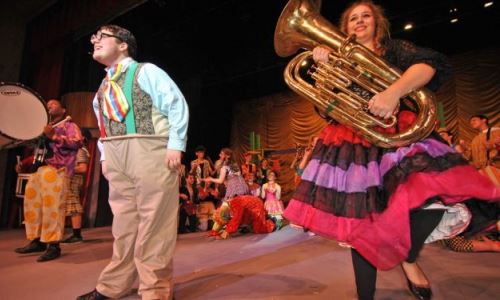 While college applications are serious business, it's a mistake for students to approach them with an overly formal attitude. Colleges look for more than just the right GPA and test scores. They also seek out students with personality, character and diverse backgrounds because these elements help bring a campus to life. Find out how to make your application stand out by emphasizing what makes you a unique admissions candidate.
Think about what academic activities have been most important to you and make sure your application reflects that.
Academics
When it comes to academics, the first things a college will look at are your GPA and test scores. Without some hard work and serious study time, no amount of uniqueness will be able to get you into your dream school. Regardless of your grades and scores, however, you should look for ways to make your academic achievements stand out. Make sure to note the following on your application:
Advanced or AP classes
Certificates or awards
Special research projects
Independent study classes
Learning outside of school (academic camps, college courses, etc.)
Including these items is a great way to show admissions officers more about you. When they see your class choices, achievements and other academic endeavors, they'll be able to get a clearer picture of the type of student you are. For example, a GPA and SAT score alone won't show them that you're an accomplished writer, a science fair winner or the winner of a math competition. Think about what academic activities have been most important to you and make sure your application reflects that.
Extracurricular Activities
As with academics, your extracurricular activities can give colleges more insight into your uniqueness. While some students simply list the clubs or teams they participated in during their high school years, you can set your extracurricular activities apart by giving more detail about your involvement. Here are a few things you can highlight about each extracurricular activity on your application:
How many years you were involved
Leadership positions you held (club president, team captain, event coordinator, etc.)
Special projects you were involved in (special events, championship matches, etc.)
Any part-time work (along with how many hours per week you worked)
These things might seem obvious to you, but to a college admissions officer who knows nothing about you, they can be eye-opening. With just a few extra details about your involvement, a dull list of activities can be transformed into a picture of someone who's committed, hard-working, responsible and a leader. The types of activities you choose will also create a more complete idea of what type of person you are and what you can bring to a college campus.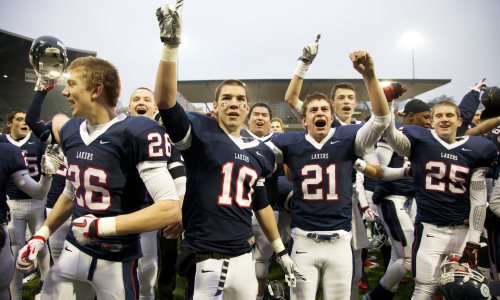 Essays
Essays are where your personality truly gets a chance to shine. It's important to be honest in your essays rather than try to anticipate what colleges want to hear. As Scott Meiklejohn, Dean of Admission at Bowdoin College, advises, "Write something meaningful to you."
The best way to approach your essay is from your unique perspective. The College Board suggests giving your essay focus "by figuring out how the question relates to your personal qualities and then taking a specific angle." This isn't a report on physics applications or a paper on "Romeo and Juliet." This is a statement that reflects your viewpoint, your character and your experience. Make sure to answer the question thoroughly while also letting your personality shine through.
According to The Wall Street Journal, more colleges are looking for ways to identify "non-cognitive traits such as leadership, resilience and creativity." The essay is your best opportunity to do this, so take your time to write one that admissions officers will remember.
Recommendations
Choosing who you want to write recommendations for you is a critical part of the application process. While it's out of your control what they write, you want the people recommending you to be able to present you in the best way possible. That doesn't always mean choosing the teacher who gave you straight A's or the principal with impressive credentials. Instead, it's important to choose the authority figures in your life that know you beyond grades and test scores. Consider these people when looking for recommendations:
Someone who knows you outside the classroom
Someone who has seen you overcome a challenge
Someone who has seen you work hard or go beyond minimum expectations
Someone who sees the way you interact with or help others
Someone who knows about your personal hobbies or interests
Someone who can explain any gaps in your application (low grades or an extended absence, for example)
Before you ask for recommendations, make sure you follow application instructions regarding recommendations (many ask for at least one from an academic teacher).
A college application doesn't have to be a stuffy form filled with facts and numbers. Instead, look at it as an opportunity to show colleges everything you have to offer. Bringing out your personality is a great way to make your application unique and get noticed by admissions teams.
People Who Read This Article Also Read:
How to Choose the Right AP Classes
Extracurricular Activities and College Admissions
College Essays: Tips and Sample Questions
Manage Deadlines: Decide on Early Action and Recommendations
Advertisement
Visit Our Student Center

Get on track!
And find out everything you need to know about planning for college.
Advertisement