See All
Colleges >
Where Baseball Pros Went to College
Where Baseball Pros Went to College
These four schools are known for sending skilled players off to the major leagues.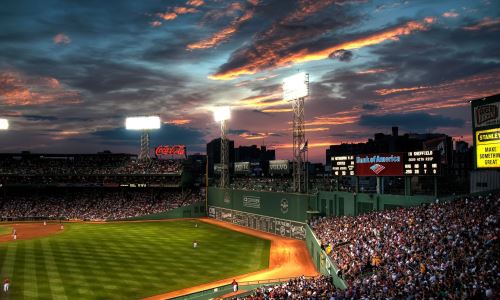 If you're a serious baseball player or an avid sports fan, you'll appreciate these amazing collegiate athletic programs that turn amateurs into pros. Alumni from the following four universities have consistently conquered the world of Major League Baseball.
Baseball wouldn't be called America's Favorite Pastime if American schools weren't embracing it so wholeheartedly!
1. Arizona State University
Current Players: Willie Bloomquist (Diamondbacks), Brett Wallace (Astros), Travis Buck (Indians), Eric Sogard (A's), Brooks Conrad (Braves), Andrew Romine (Angels), Colin Curtis (Yankees), Dustin Pedroia (Red Sox), Ike Davis (Mets), Mike Leake (Reds), Andre Ethier (Dodgers), Ian Kinsler (Rangers)
Arizona State University has one of the best baseball programs in the country: The school's teams have won five national championships and made more than 20 appearances at the College World Series. The program has turned out more than 100 MLB players over the years, including legends Barry Bonds and Reggie Jackson. Currently, the most notable alumni include Red Sox player Dustin Pedroia, named Most Valuable Player in 2008, and Reds player Mike Leake, who made it to the major leagues directly after getting drafted in 2010.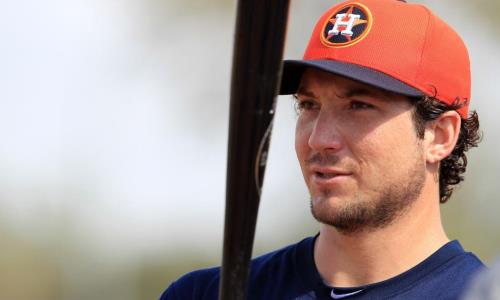 2. University of Texas
Current Players: Brandon Workman (Red Sox), Brandon Belt (Giants), Taylor Teagarden (Rangers), Adam Dunn (White Sox), Drew Stubbs (Reds), J.P. Howell (Rays), Huston Street (Rockies), Sam LeCure (Reds), James Russell (Cubs)
University of Texas' baseball program is pretty epic: The school has won six national titles and made 33 College World Series appearances. Brandon Workman, the Red Sox pitcher who recently became a World Series champion, is a UT alum. This kind of occurrence is nothing new for the Longhorns, though -- alum Brandon Belt won the World Series with the Giants in 2012. Current players have plenty of people to cheer them on, too; the team ranked sixth nationally in 2013 game-day attendance.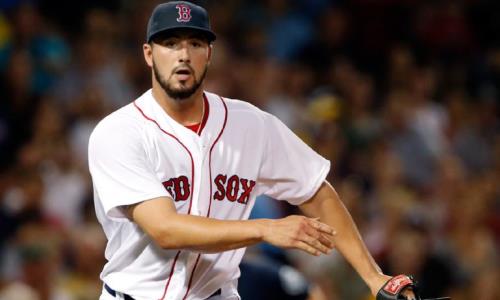 3. California State University, Fullerton
Current Players: David Cooper (Blue Jays), Reed Johnson (Cubs), Mark Kotsay (Brewers), Justin Turner (Mets), Kurt Suzuki (A's), Aaron Rowand (Giants), Ricky Romero (Blue Jays), Vinnie Pestano (Indians)
This commuter school has proven it can play with the best of them: California State University, Fullerton's baseball team was recently ranked number one in the NCAA's preseason poll, and has appeared at every single NCAA tournament since 1992. The school is known for turning out major talent, too; its program was the only one to have two players chosen during the first ground draft in 2012, and three of its famous players (Tim Wallach, Phil Nevin and Mark Kotsay) won the Golden Spikes award before enjoying long and impressive careers.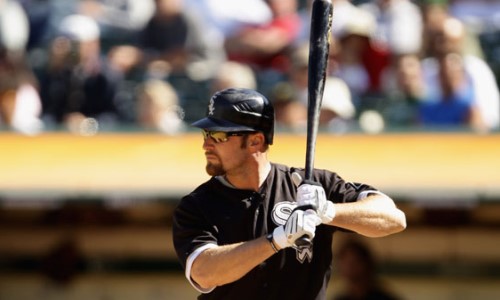 4. Florida State University
Current Players: Randy Choate (Marlins), Scott Proctor (Braves), Matt Diaz (Pirates), J.D. Drew (Red Sox), Buster Posey (Giants), Stephen Drew (Diamondbacks)
The Florida State University Seminoles boast some impressive stats: They've made over 30 consecutive post-season appearances and have competed in the College World Series 20 times. The team is not only known for its talented players, but also for its superstar coaches; former coach Dick Howser went on to manage the Yankees and the Royals. The school's so proud of Howser that it even named its multi-million dollar stadium after him.
Play on, college students -- baseball wouldn't be called America's Favorite Pastime if American schools weren't embracing it so wholeheartedly!
People Who Read This Article Also Read:
Where Did Pro Baseball Players go to College?
Major League Baseball Players Finish Their Degrees
Best Baseball Camps at Colleges
Athletic Scholarships: The Basics
Advertisement
Visit Our Student Center

Get on track!
And find out everything you need to know about planning for college.
Advertisement