See All
Colleges >
Student Assistance Programs for Special Needs
Student Assistance Programs for Special Needs
Need special attention at school? There are programs to help.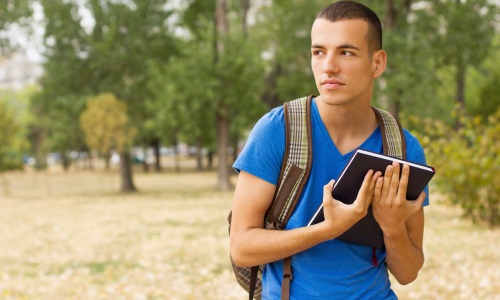 All students face challenges when completing their degree programs, but for the college student with special needs, the additional financial strain and personal struggles can be especially difficult to bear.
If you have special needs that require modifications to your living environment or your class schedule, there are governmental programs and private foundations that can offer financial assistance.
There are many scholarships, grants and loans available to students with special needs.
Receiving financial aid, in the form of college grants, scholarships or college loans, can help alleviate some of the financial burden. These free grants are available for students with a variety of disabilities, and some are specifically designed for veterans and the military community.
Financial Aid for Students with Special Needs
A number of governmental assistance programs award financial aid for students with disabilities. This aid often comes in the form of federal grants and state grants. Students with special needs can also receive free grants, college scholarships and other awards toward their education from private foundations.
Disabilities Covered by Student Assistance Programs
A variety of special needs are covered by these federal grants and other college grants. They include: hearing loss or deafness, visual impairment, mental health issues, learning disabilities, physical or mobility impairments and health impairments and illnesses.
Types of Expenses Incurred by Students with Special Needs
The financial aid offered students with special needs is designed to help alleviate some of the additional costs associated with the student's college education. These costs can include:
Special equipment required for classes, studying or daily life, and the maintenance of this equipment
Study-related services and attendants to assist with reading, taking notes, interpreting information or personal care
Transportation to and from the college program, if adequate transportation is not already available by other means
Medical expenses not covered by insurance that are directly related to the student's special need
How to Receive Financial Aid
Students with special needs should complete the Free Application for Federal Student Aid (FAFSA) form to be considered for student aid, and the CSS/Financial Aid PROFILE form for non-federal aid, if the /colleges/schooltype/community-college/ community colleges], colleges and universities request these forms.
Additionally, students with special needs should seek out college scholarships from organizations and foundations for their specific disability, disease or impairment. The federal Disability.gov website provides additional information on these college scholarships. A variety of college scholarships are available for students with specific needs, as well as students whose parents have special needs.
Once you've decided the schools you'd like to attend, contact the admissions office and financial aid office for each school to discuss the college aid opportunities available to you at that school. In addition to the scholarships, grants and loans available, some schools will make additional accommodations for students with special needs, such as allowing them to take a smaller course load while still classifying them as full-time students.
College Student Assistance Programs Tips & Tactics
People Who Read This Article Also Read:
How to Compare Financial Aid Packages
Award Letter Basics
How to Appeal a Financial Aid Award Letter
Questions to Ask Schools' Financial Aid Offices

Advertisement
Visit Our Student Center

Get on track!
And find out everything you need to know about planning for college.
Advertisement