See All
Colleges >
Cheapest Transfer Programs
Cheapest Transfer Programs
Find the most affordable way to transfer to a four-year college.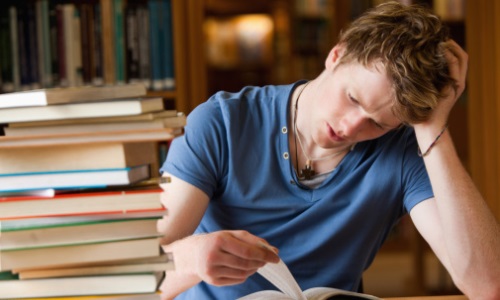 Photo: Thinkstock
An increasing number of students are considering earning some of their college credits at an affordable community college before transferring to a four-year institution. In fact, the New York Times reported that around 80 percent of community college students want to transfer to a four-year college or university to earn their bachelor's degree. This can be a great way to save money while earning your degree.
The National Center for Education Statistics finds that, on average, a freshman starting out at an in-state public university will pay $15,918 for his first year of school. A freshman starting out at an in-state community college will pay just $2,647.
It goes to reason then, that after two years, that the student at the four year institution will have already spent around $32,000, while the community college student will have spent around $6,000. Therefore, the student who started out at community college will have saved about $26,000 by the time he's ready to transfer.
If you're looking for ways to cut your college costs and minimize your student loan debt, check out these cheap transfer programs.
Transferring credits to receive your college degree doesn't have to be difficult.
Running Start
If you're a high school student in Washington, then Running Start is your best option for a cheap transfer program. Established in 1993, this program allows high school juniors and seniors to enroll in college courses for free. Students who take the courses earn both high school and college credits. Those who participate in the program pay no tuition for the community college credits they earn. However, they must still cover their own books, fees and transportation costs.
One of the best things about this program is the wide variety of colleges from which high school students may choose to take courses during their junior and senior years. The following colleges and universities offer courses to high school students through Running Start:
In addition, many other schools in the region will accept credits earned at the participating institutions. Angie Weiss reported to The Seattle Times that the free credits she earned in high school allowed her to graduate from the University of Washington in just three years.
While Running Start is a well-known and long-running program, many other states and counties in the U.S. have similar programs for high school students. If you're interested in earning college credits during high school, ask your counselor about dual enrollment programs in your area.
CLEP
Did you know that you may be able to earn college credit just by taking a test? The College Level Examination Program (CLEP) is a national program created by the College Board. CLEP's 33 tests are typically only 90 minutes long and cost $80 each. People from a variety of backgrounds can use these tests to gain college credit, including current students and those with workplace experience. U.S. military service members and some veterans can even take the tests for free. With over 1,500 testing centers across the U.S., most people can take a test at a nearby facility.
Students who pass with a sufficient score can earn between three and 12 credits per test. Since this is one of the most widely recognized credit transfer programs, it's no surprise that over 2,900 colleges currently accept credits earned through CLEP testing. Each college has its own CLEP policy, so it's important to do your research before signing up for tests. For example, Penn State accepts unlimited CLEP credits, as long as they pertain to the student's program of study.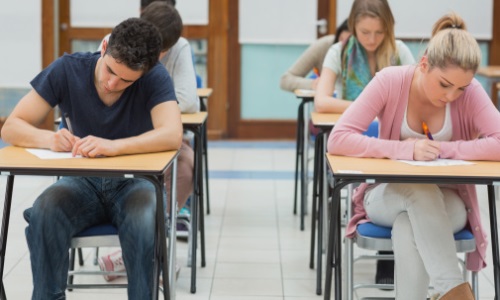 Photo: Thinkstock
StraighterLine College
One of the tricky things about transferring from a two-year to a four-year college is figuring out which credits will be accepted by the school you want to attend. Some community colleges are very helpful when it comes to this part of the transfer process, while others leave students to figure it out for themselves. Unfortunately, just a few mistakes regarding which credits are accepted (either on your part or on the part of a college advisor) could end up costing you thousands of dollars.
If you're most concerned about being absolutely sure that your credits will transfer, then StraighterLine might be the best choice for you. This accredited transfer program is actually more like a college subscription service. Classes cost just $49 per course, which is extremely affordable even when compared to most community colleges. You can also choose to pay for a membership for $99 per month, a rate which stays the same no matter how many courses you choose to take. All courses are completed online, and StraighterLine advisors are available to help you create a personalized degree plan.
In addition to being extremely affordable, StraighterLine offers something you won't find at many two-year colleges: Students are guaranteed to receive full course credit at any of StraighterLine's 50-plus partner colleges. Many of these colleges, like Capella University and Ashford University, offer a number of online bachelor's degree programs, so you can complete this affordable transfer program from anywhere in the U.S. And because your credits are guaranteed to be accepted, you won't waste a penny on this affordable transfer program.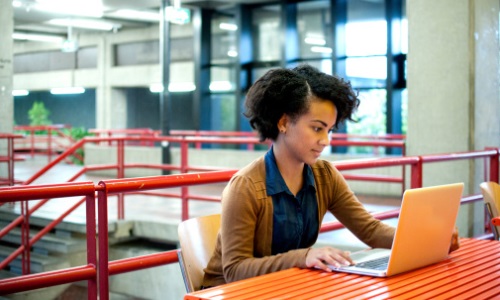 Photo: Thinkstock
Transferring credits to receive your college degree doesn't have to be difficult. Use these and other similar programs to facilitate an affordable and simple college transfer and earn your degree without overspending.
People Who Read This Article Also Read:
Transfer Basics
The Transfer Process: What to Expect
College Transfer Timeline
Top Transfer Colleges
Advertisement
Visit Our Student Center

Get on track!
And find out everything you need to know about planning for college.
Advertisement