See All
Colleges >
Extracurricular Activities for Freshmen
Extracurricular Activities for Freshmen
Get a head start on your college admissions by exploring extracurricular opportunities during your freshman year.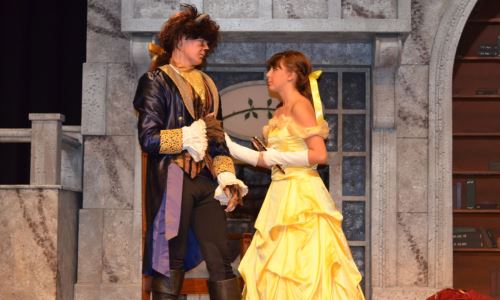 Though you may not feel the push to think about college just yet, it's certainly something to consider as soon as you enter high school. Freshman year is a unique opportunity to explore your extracurricular opportunities without the pressure of college applications looming. As you'll see in our High School Freshman Timeline and Checklist, you should ideally start getting involved in extracurricular activities during your first semester of high school. The following is a step-by-step guide to help you find the best activities for your goals and interests.
The following is a step-by-step guide to help you find the best activities for your goals and interests.
Try New Things
Marjorie Hansen, author and founder at adMISSION POSSIBLE, told the Huffington Post that "freshman year is the perfect time to taste and explore" when it comes to extracurricular activities. During your first year of high school, it's important to investigate your passions and interests by trying new things.
The process of going beyond your comfort zone may look a bit different for each student. Below are some ways you can explore unfamiliar territory:
Try out or audition: Even if you've been on a local team for years, high school may be the first time you have to try out for a team sport. Similarly, aspiring actors will have to audition for the school play. Be brave and put yourself out there to enjoy the excitement of sports and drama.
Go it alone: There's nothing wrong with enjoying certain extracurricular activities partly because all your friends are there, too. But if you're joining a school club to be with friends, consider doing at least one extracurricular on your own based on your personal interests. The first couple of meetings or activities may be intimidating, but you'll be surprised at how quickly you meet new people and maybe even make new friends.
Join multiple projects: Don't limit yourself to just one extracurricular, especially during freshman year when you have a lighter course load and no college pressures to worry about. Take that time to sign up for lots of projects and activities. It's okay if you decide that some are not for you – by the time you reach your sophomore year, you can start to focus more on the activities you enjoyed the most during the first year of high school.
Assess Your Interests
If you're having trouble making a decision about which activities to sign up for, then it's time to evaluate which subjects interest you the most. The adMISSION POSSIBLE Ideas for Extracurricular Activities offers a comprehensive look at all the possible ways freshmen can expand their horizons while boosting their eventual college applications. Consider going through these ideas and making a list of the topics you find the most interesting. Remember, these can be subjects that you're knowledgeable and passionate about, or which are unfamiliar yet intriguing to you.
The following is a potential list of the top five interests for a high school freshman, along with opportunities for the student to get involved in related extracurricular activities:
Environmental issues: Join the environmental club at school; organize a park or beach clean-up project; volunteer at an environmental advocacy agency.
Writing: Join the school newspaper; start a blog; tutor students in English or literature classes.
Computers: Take a computer class to learn specific skills or software programs; join a computer club at school; use your skills to create a personal online portfolio/resume.
Basketball: Join the school basketball team; coach a local children's basketball team; write about sports for the school newspaper or yearbook.
Animals: Volunteer at an animal shelter; start a humane society at your school; start a dog-walking business in your neighborhood.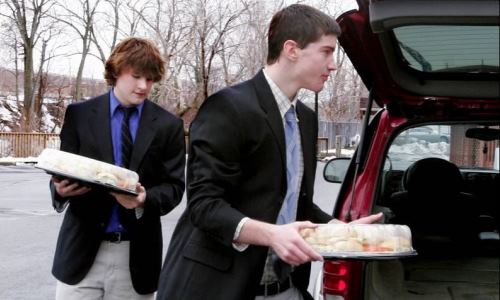 Think About Value
Once you've started trying out some extracurricular opportunities both in and out of school, think about what you're getting out of your involvement with these activities. First and foremost, you should be participating in projects and activities that ignite your interests. If you find yourself bored or having trouble motivating yourself to go to meetings or attend events, it may be time to let an extracurricular go. As Allison Otis, former Harvard interviewer, stated in Forbes, "An extracurricular shouldn't be a check in the box, but a genuine interest."
Second, you should think about how each extracurricular is helping to prepare you for the college admissions process. Are you developing new skills that will benefit you now and/or later in life? Is the activity broadening your horizons or helping you find a possible career path? These are things to look for in a quality extracurricular experience.
Consider Katie and Kelsey, two college students who shared their extracurricular experiences with the College Board. By participating in her high school drama club, Katie found her passion and decided to pursue a degree in technical theater. Meanwhile, Kelsey joined a community-based club that focuses on empowering girls, where she worked with people from diverse backgrounds, became more open-minded, and took on leadership roles that boosted her confidence.
If you're a high school freshman, relish this time to explore what interests you. In a few years, you'll be glad you took the time to try new things and develop great skills that will help with your college applications.
People Who Read This Article Also Read:
Why Every Student Should Do Extracurricular Activities
Extracurricular Self-Assessment
Extracurricular Activities for Sophomores
Extracurricular Activities for Natural Leaders
Advertisement
Visit Our Student Center

Get on track!
And find out everything you need to know about planning for college.
Advertisement