See All
Colleges >
Restaurants and Campus Dining: Good Food on a Budget
Restaurants and Campus Dining: Good Food on a Budget
Many college towns feature a great selection of restaurants. Find out which are the best and which won't break the bank.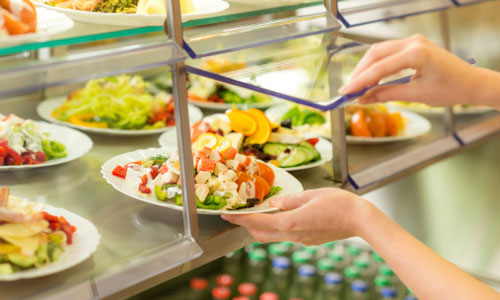 Photo: ThinkStock
As a freshman in college, part of your tuition will likely cover some form of cafeteria meal plan. However, you'll probably want to branch out and occasionally eat a meal elsewhere.
You should definitely take advantage of the many restaurants on or near campus, but use these tips and tactics to make sure you stay within a budget.
Set a budget for all meals that aren't included in your campus dining plan.
Be careful when purchasing an all-inclusive campus dining plan. It's highly unlikely that you'll be eating every meal in your school cafeteria, so it could be wise to take the money you would have spent on the most expensive meal plan and use it elsewhere. In general, plan for around 14 meals a week in the dining hall.
Sign up for discount lists. Email services such as Groupon send out daily coupons for your area, many of which include restaurants. Not only can you save as much as 50 percent on your meals, but you and your friends won't have to figure out where to eat. The coupon will decide that for you.
Look for weekly deals. Many off-campus dining options have one or more days a week with some kind of special (such as 25-cent wings). If you're going to partake in one of these meals, make a reservation or arrive early, as the restaurant is likely to bring in big crowds looking to save a few dollars.
Go to the grocery store regularly. Grocery shopping is usually cheaper than eating out. Your refrigerator doesn't need to be overflowing with groceries, but keep some food handy: There will be nights when you don't feel like going out to get your meals. Together with friends, organize a potluck.
Invest in a coffee machine. If you start your day off with a cup of coffee, make your own. Going to the local coffee shop every morning adds up quickly.
Purchase a water filter. Bottled water, like coffee, can be expensive. A water filter and a water bottle should keep you covered at all times, whether you're in your dorm or at class.
Do some research online. Websites such as Yelp or Restaurants.com compile user reviews for all parts of the country. See what other people have to say, and you should be able to find the cheapest and best restaurants in your area.
Set a budget for off-campus dining. Set a weekly, bi-weekly, or monthly budget for all meals that aren't included in your campus plan, and stick to it. Students run into trouble when they haphazardly spend money without having a firm grasp on how much they can spend while staying within their means.
People Who Read This Article Also Read:
Student Organizations: An Overview
Student Government
College Festivals
Spring Break: Beyond the Beach
Academic Competitions for College Students
How To Start Your Own Student Organization
Where Did American Olympic Athletes Go to College?
Student Music in College

Advertisement
Visit Our Student Center

Get on track!
And find out everything you need to know about planning for college.
Advertisement