See All
Colleges >
Liberal Arts and Humanities Scholarships
Liberal Arts and Humanities Scholarships
You could get help paying for that liberal arts or humanities degree if you apply for one of these prestigious scholarships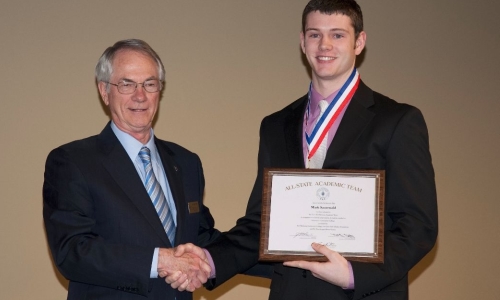 A degree in liberal arts or humanities can open the door to a wide range of career possibilities. But before you embark on a new career, you'll need a way to pay for school. The following scholarships for liberal arts and humanities majors can help to offset the cost of tuition during your college years. Find out whether you qualify for these top scholarships and how to apply.
If you're hoping to pursue a humanities or liberal arts degree, you may be able to get some help paying for it with one of these scholarships.
Coca-Cola Scholars Program
Each year, the Coca-Cola Scholars Program awards scholarships to over 1,400 college students. Future humanities and liberal arts majors can apply since the awards are made based on each student's leadership and service capabilities and achievements. The scholars program is focused on finding students who are committed to making a significant impact on their communities and their schools. Students must have a minimum GPA of 3.0 and be in their senior year of high school to apply. Each scholar selected is awarded a minimum of $20,000 in scholarship funds. Those named regional finalists who don't make the cut for the scholars program receive an educational stipend of $1,000.
Elks National Foundation Most Valuable Student Competition
Another great opportunity for high school students hoping to major in liberal arts or humanities is the Elks National Foundation Most Valuable Student Competition. Open to all high school seniors in the U.S., this program awards four-year college scholarships to 500 students per year. Applicants are judged based on financial need, scholarship and leadership. The total four-year award amounts are distributed as follows: two $50,000 awards, two $40,000 awards, two $30,000 awards, 14 $20,000 awards and 480 $4,000 awards. In addition to the traditional application and essay, applicants may also submit "exhibits" like awards, certificates or newspaper clippings which demonstrate their abilities and achievements.
Harry S. Truman Scholarship
Students who hope to pursue a career in public service through government, non-profit or education work can apply to become a Truman Scholar. This program awards scholarships to promising students going into a master's, doctorate or professional degree program with the intent to improve society and/or the environment through their work. Faculty representatives at colleges across the country nominate junior undergraduate students for this award. In addition to a $30,000 scholarship, each recipient also attends a leadership conference and has access to several fellowship opportunities.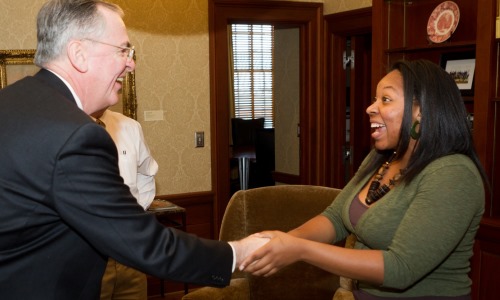 Davies-Jackson Scholarship
The Davies-Jackson Scholarship presents a unique opportunity for liberal arts and humanities majors. This scholarship is awarded to graduating college seniors with exceptional academic records who are the first in their families to graduate from college. Recipients are given the opportunity to study abroad at St. John's College at Cambridge in one of the following fields: archaeology and anthropology, classics, economics, English, geography, history, art history, modern and medieval languages, music, philosophy or social and political sciences. This "second bachelor's degree" program takes just two years to complete and is typically viewed as a master's degree in the United States. Students can submit the application, which must include a recommendation and three essays, during the fall of their senior year.
Beinecke Scholarship Program
The Beinecke Scholarship Program is awarded to graduate students pursuing a degree in the arts, humanities and social sciences. Each student chosen for this award receives $4,000 immediately prior to entering a graduate program. An additional $30,000 is awarded while the student is attending graduate school. To be eligible, a student must be currently enrolled as a junior in college with plans to pursue a master's or doctoral program in the arts, humanities or social sciences. In addition, preference is given to students who have a documented history of receiving need-based financial aid. Students are invited to apply based on nominations from their undergraduate colleges. There are over 120 U.S. colleges and universities which currently participate in the program; students interested in the program should contact their campus liaison for information about the nomination process.
U.S. Presidential Scholars Program
The U.S. Presidential Scholars Program was established in 1964 to recognize some of the country's most promising high school graduates. This prestigious honor is awarded to as many as 141 students per year. Of those, about 20 are selected based on scholarship in the visual arts, performing arts or creative writing, which makes it a great opportunity for future liberal arts majors. The remaining recipients are selected based on academic scholarship without restriction as to what major they plan to pursue. This is an invitation-only scholarship; students who are selected to apply automatically receive applications in January of their senior year of high school. Invitations are made based on SAT or ACT scores or a nomination by a Chief State School Officer. Students selected for this scholarship program receive a Presidential Scholar Medallion at a ceremony held in Washington, D.C. Though a monetary award is not given, this program is considered to be one of the top honors a high school student can receive.
If you're hoping to pursue a humanities or liberal arts degree, check out the scholarships listed above. You can also use Campus Explorer's scholarship search tool to find more financial awards for which you may be eligible.
People Who Read This Article Also Read:
How to Apply for Scholarships
How to Find Scholarships
The KFC, McDonalds, and Burger King Scholarships
Corporate Scholarships: Walmart, Target, and Best Buy Scholarships

Advertisement
Visit Our Student Center

Get on track!
And find out everything you need to know about planning for college.
Advertisement