See All
Colleges >
Different Types of College Loans
Different Types of College Loans
Get familiar with the variety of student loan options available to students to see if any work for you.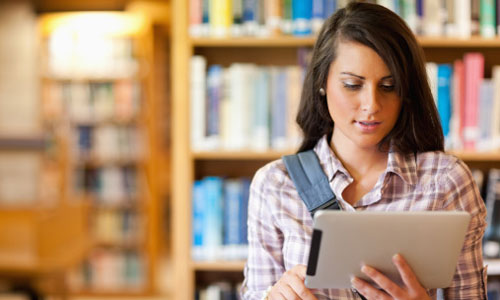 Photo: ThinkStock
School scholarships and grants, which don't have to be repaid, are a great way to pay for college, but they rarely provide all the college money you need to cover your tuition, room and board and other college costs. Many students elect to take out student loans to supplement what they cannot afford to cover for their college costs.
If you're considering student loans, after you've exhausted all of your scholarship and grant opportunities, you'll want to learn about the different types of loans so you'll know which ones may work for you. All college loans have different terms, interest rates and repayment rates, and it's important to understand what you're signing up for when you choose a loan.
Apply for federal aid using the FAFSA which also qualifies you for federal grants, school scholarships and other college money you don't need to pay back.
Remember, you'll be paying back this loan for years after you complete your college degree, so making good financial decisions now will help you as you start your career and budget as a young professional. Here's how to understand the different types of college loans you may be offered.
Federal, State and Private Loans
Federal aid is awarded by the federal government, state loans are granted by states and private loans can be granted by lenders like banks, private foundations, credit unions, schools or organizations. Private loans can have higher interest rates and repayment terms and are not subsidized, which means you pay all interest on the loans, unlike some federal options that are subsidized while you're in school.
Private loans can also be consolidated and may have more clear repayment terms, but you should take the time to compare student loans types to get the most affordable rate. The key difference between these three loan types is that you have to start making payments on your state loans and private loans when you receive them, but you don't need to repay federal loans until you graduate or attend your college program on a less than half-time basis.
Federal loans also have a variety of repayment options which you can read about below or check out on StudentAid.ed.gov.
Subsidized vs. Unsubsidized Loans
With federal subsidized loans, the government pays any interest that accrues while you're in school. Once you graduate, you'll be expected to begin repaying your student loans and the interest will be added to your loan each month. Typically loans start their repayment period six months after graduation. For unsubsidized loans, the borrower must pay the interest that accumulates on the loan while the student is in school.
Get more details on subsidized and unsubsidized loans to you can make the right financial decision for your budget.
Read More >>
Need-Based Loans
To receive a need-based loan, you need to prove that you don't have the money for college and will rely on college aid to pay for school. Need-based loans are subsidized, so they'll be less expensive to repay.
Parent PLUS Loans
Most college loans are created for students. However, the federal government and some schools offer parent loans, which allows parents to borrow money for their kids' college education. You can learn more about the federal PLUS loan on the Federal Student Aid website, and the financial aid office of each college or university you're applying to can tell you more about any parent loans they offer.
Federal Loan Options
Now that you understand the key differences between college loans, you're in a better position to choose what type of money for college you need.
State and private loans vary by state and organization, but here are the basics on the three federal loans:
Federal Perkins Loans: Fixed-rate, low-interest loan given to students with the greatest financial need. While funded by the government, your college or university is the lender, so you make payments to your school.
Federal Subsidized Stafford Loans: Fixed interest rates; awarded based on need. The amount you can borrow rises each year of your college degree.
Federal Unsubsidized Stafford Loans: Fixed interest rates; not based on financial need. While you're responsible for all interest rates, you can defer your payment if needed.
Next, explore the different repayment plan options for student loans. [/college-advice-tips/26E690A9/Choosing-a-Federal-Repayment-Plan/ Read More >>
Before you decide to take out a student loan, be sure to research the repayment options and consider how much you'll earn from your first job. These 10 repayment tips for student loans can help you start to think about what it will be like to repay your student loan debt.
Quick Tips
Don't forget about Federal Work-Study programs to help pay for tuition and other college costs. You also apply for this on your FAFSA, although some schools may ask for additional documents to prove your financial need.
Interested in a state loan? You'll find out more about state loan options at the Department of Education website.
People Who Read This Article Also Read:
Borrowing Tips
Borrowing Basics
Managing Your Loan Information
Paying for College: Federal Financial Aid vs. Private Loans

Advertisement
Visit Our Student Center

Get on track!
And find out everything you need to know about planning for college.
Advertisement