The most popular advertising schools, their scholarships, and how much they cost.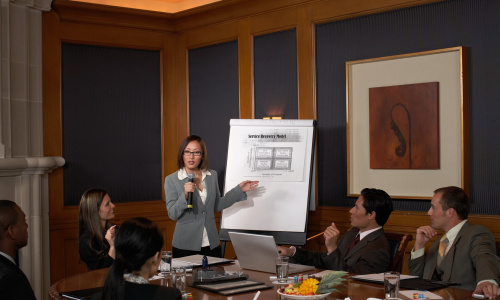 With so many business, communications, and marketing options, seeking out the best advertising degree can take a bit of work. Once you've found the perfect program, tackling the tuition is the next step.
Here are five of the most popular schools for advertising majors along with how much they cost to attend. Luckily, all of these schools offer impressive scholarships just for advertising students that can offset some of the high costs of a college education.
If you're interested in advertising, feel free to apply for communications and business scholarships
5. University of California, Berkeley: $35,000
Berkeley is a top school in many aspects. It has a wide variety of majors and minors for students to choose from – and there's no shortage of options for advertising students. Though Berkeley doesn't have an advertising major or department, students can delve into advertising fields such as business, mass communications, or media studies.
UC Berkeley has a lot to offer when it comes to scholarships, too. When you apply, you can select up to 15 scholarships. As soon as you submit your application, you apply for each of the ones selected. If you're a California student, you have slight preference when it comes to these scholarships. Overall, 53% of freshmen are awarded scholarships, and many of these awards are for 4 years.
4. University of Kentucky, Lexington: $8,000 (residents), $18,000 (non-residents)
The University of Kentucky has a few options for students looking to learn about the advertising field. The Gatton College of Business and Economics features marketing and management departments, where students can take classes that combine the financial and creative sides of the advertising world.
Scholarships are given to students based on merit, but don't let your high school GPA or test scores worry you. Over 35 % of students receive merit scholarships, making the University of Kentucky one of the best scholarship colleges. Students can earn scholarships after freshman year as well, either from the Gatton College or the university-wide scholarship pool.
3. University of Wisconsin: $23,825 (residents), $41,054 (non-residents)
The School of Business at the University of Wisconsin offers students a more traditional business degree program. Marketing majors get the chance to experience real-world marketing practices through a number of applied learning programs. Students also have opportunities to work with alumni mentors who currently work in the field.
To help students reduce the cost of their education, the University of Wisconsin offers over 25 marketing scholarships. Scholarships are awarded for merit, financial need, and even entrepreneurs. There's also a pool of campus-wide scholarships of up to $30,000 – but the competition is a bit fiercer.
2. University of Minnesota: $6,030 (residents), $8,655 (non-residents)
The University of Minnesota offers advertising hopefuls a lot of options. From the College of Liberal Arts to the Carlson School of Management, students can choose from a variety of majors to find one best suited to their marketing goals. If communications and media or basic marketing isn't your thing, the University of Minnesota allows students to create an individually designed major.
Marketing is one of the top 5 majors, and it's easy to find departmental scholarships. Freshmen are automatically considered for all scholarships, which means there's no long, drawn-out application process. Scholarship amounts vary from $48,000 to $2,500. Even better, the university offers a 4-year graduation guarantee to help students save money and get their degree on time.
1. The University of Texas at Austin: $10,000 (residents), $36,000 (non-residents)
The University of Texas at Austin has something many schools don't – an advertising department. Unlike colleges that place advertising under the umbrella of marketing and communication, the University of Texas offers a B.S. in advertising. With 1,2000 undergraduate students, it's one of the largest advertising departments in the country. The department also offers one of the few P.H.D.'s advertising programs.
Most importantly, the university is dedicated to helping students find scholarships. In 2002, over $37,000 in awards was given to students. Whether you're interested in advertising department scholarships or overall merit-based awards, the University of Texas has a website devoted to them. Advertising department scholarships apply to a much smaller pool, so the chances of receiving one are much higher.
Quick Tips
If your college applications ask whether or not you want to apply for merit-based aid, make sure to check yes. This will automatically put your application in the scholarship pool.
Some schools, such as the University of Michigan, offer dual degree programs. By combing two marketing-related majors such as business and ad design, these programs can help you tap into both your creative and logical mindsets.
If you're interested in advertising, feel free to apply for communications and business scholarships. These kinds of programs often overlap, or include aspects of advertising in their fields.