Attending one of these schools may up your chances of gaining post-grad employment.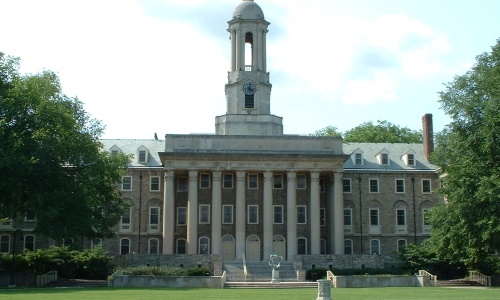 Photo: Wikimedia.org
College is about more than just a great four-year experience – it's also about finding employment in your chosen field. These colleges have amazing career services programs that will set you up for success after you graduate.
1. Pennsylvania State University
Pennsylvania State University snagged the number one spot on Princeton Review's list of best career services, and it also ranked number one on the Wall Street Journal's list of schools that are top-rated by job recruiters. During the survey, one recruiter commented that Penn State offered "bright, well-rounded students…with core competencies we desire." It's no wonder the school's career services program has gotten so much attention – it offers students drop-in and individual counseling, career planning workshops and courses, career fairs, mock interviews, and resume and cover letter coaching. Its comprehensive website also includes a job postings network that allows students to seek out opportunities and employers, as well as a networking database that connects current students with alumni.
2. University of Florida
University of Florida's career services department received nods from both Princeton Review and Best Colleges. The university's program focuses heavily on networking, resume and interview preparation, and personalized career planning. Their online interface allows students to research employers, sign up for workshops, apply for jobs, and network with potential employers, all of which help students gain an advantage in the job market.
3. Northeastern University
Northeastern University earned the second spot on Princeton Review's list of best career services, and we're not surprised – their extensive program features workshops and events, career fairs, career guides and on-campus recruiting opportunities. Their impressive website offers several unique online resources like an interface that helps you learn about your personality type, a webcam system that allows you to get counselor feedback on practice interviews, and a tool that gives students access to real accounts from real people about certain jobs and careers. Most Northeastern students also participate in the school's co-op program, which allows them to spend 18 months in professional work positions that relate to their interests and goals. This program gives students the job experience and resume builders they need in order to land a job post-graduation.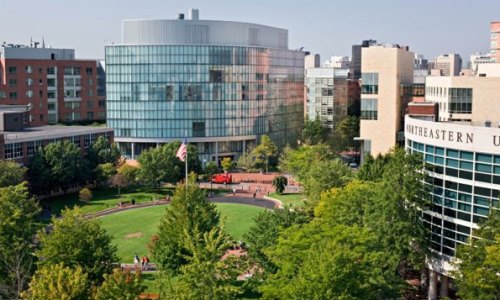 Photo: Graduateguide.com

4. Ashland University
Ashland University boasts an astounding job placement rate of 100 percent, and we're not just talking about grads who majored in economics – their creative writing MFA program has the second best job placement rate of any program of its kind in the country. The school's career services center offers an extensive amount of online resources like a self-paced career guidance tool, database of jobs and programs in the U.S. and abroad, an internship search platform, an interface that cross-references jobs and contacts, and even a resource that provides employee reviews of companies.
5. Sweet Briar College
Princeton Review recognized Sweet Briar College for its outstanding career services department, and the program garners a huge amount of student involvement – about 50 percent of students attend at least one individual advising session. The program's website offers an extremely comprehensive list of job search websites geared toward a variety of different careers, as well as extensive information on salaries and relocating. The career services philosophy centers around a specific four-year plan that gears students up for post-grad success.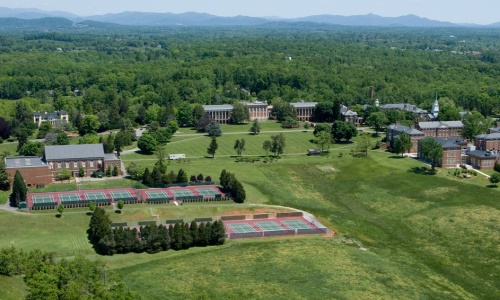 Photo: Sbc.edu
Keep these schools in mind as you search for a good college match, and make sure to check out the career services program when you're researching any school. Remember, job placement is an important part of the puzzle when finding a school that fits your needs.