Take a look at these colleges if you want a school that appeals to your Christian values.
According to the Council for Christian Colleges and Universities (CCCU), there are approximately 900 religiously affiliated colleges and universities in the U.S. Of those, several hundred have affiliations with a Christian denomination. If you're hoping to attend a Christian college, that can be an overwhelming number of choices to consider. Use this guide to colleges with Christian affiliations to find the right school for you.
Religious Affiliations
When researching Christian colleges, one of the easiest ways to narrow down your options is to consider the primary church affiliation at each school. Many students prefer to attend a Christian college or university that matches the religion they were raised with. If you're unsure of which affiliations might line up with your personal beliefs and views, you can do a bit of research to understand more about various Christian denominations.
Many students prefer to attend a Christian college or university that matches the religion they were raised with.
Another option for those who prefer a Christian college but don't have a specific religious affiliation within the faith is a nondenominational college or university. These schools subscribe to Christian teachings without affiliating with a specific church or sect. Colorado Christian University is one example of this type of Christian college.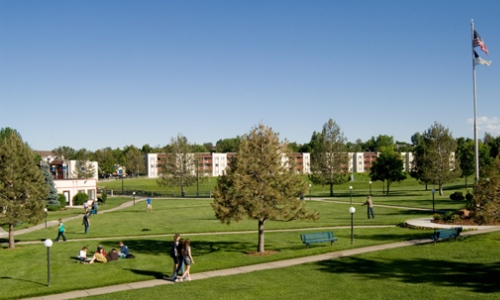 Photo: Ccu.edu
The following are examples of the types of religious affiliations that Christian colleges and universities may associate themselves with.
• American Baptist
• Assemblies of God
• Associate Reformed Presbyterian
• Baptist General Association of Virginia
• Baptist General Conference
• Christian & Missionary Alliance
• Christian Churches and Churches of Christ
• Christian Reformed Church
• Church of God
• Church of the Nazarene
• Evangelical Covenant
• Evangelical Free Church
• Fellowship of Grace Brethren Churches
• Free Methodist
• International Central Gospel Church
• International Pentecostal Holiness Church
• Kentucky Baptist Convention
• Mennonite Church
• Nondenominational
• Presbyterian Church
• Reformed Church in America
• Reformed Presbyterian Church of North America
• Roman Catholic
• Seventh-Day Adventist
• Southern Baptist
• United Baptist
• United Brethren

Enrollment Size
Most Christian colleges and universities are on the smaller side. Several have fewer than 1,000 students enrolled, while most others have fewer than 5,000 students. Many of these schools have a tight-knit community due to the small number of students enrolled and the likeminded beliefs of the student body.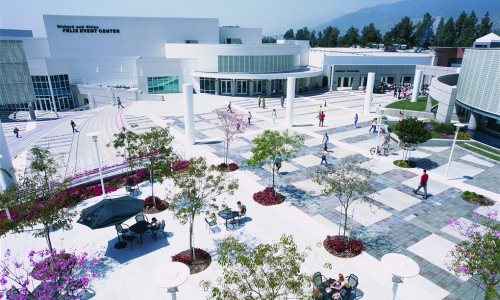 Photo: Panoramio.com
Though most of these institutions are relatively small, there are a number of larger Christian colleges and universities from which to choose, including several that are just as large as major universities. Here are a few examples along with their combined undergraduate and graduate enrollment:
• Azusa Pacific University: 9,258
• Indiana Wesleyan University: 15,872
• Liberty University: 18,414
• DePaul University: 24,966
• Brigham Young University: 34,130

Tuition
When looking at Christian colleges and universities, it's important to remember that these are private institutions that typically come with higher tuition costs. While students can enjoy the fact that most Christian colleges don't charge more for out-of-state students, it may mean that you need to apply for more financial aid in order to attend one of these schools. Your actual costs can vary widely based on which school you choose, so it's wise to research specific costs for each college that catches your eye. For instance, students at College of the Ozarks may qualify to attend school tuition-free in exchange for working at an on-campus job 15 hours per week plus some 40-hour weeks during semester breaks. At the other end of the spectrum, Chapman University has a staggering annual tuition and fees price tag of $43,554.
On the bright side, many Christian colleges and universities also offer generous financial aid for their students, making the high tuition costs of a private institution more affordable. For example, Kiplinger reports that although Pepperdine University has a high annual cost of $56,872 per year, the average net cost for students at this Christian university is only $18,483 annually. That's because the average need-based aid awarded to students at Pepperdine is $38,389 per year. So while you may be subject to sticker shock when researching Christian colleges and universities, it's wise to look into their financial aid options before ruling out a school.
Campus Life
Another factor to take into account when looking for a Christian college is what kind of campus life a school offers. With religiously affiliated schools, it's important to take into account the beliefs and traditions of that faith in regards to what kinds of activities are available or condoned on campus. Some campuses are stricter than others. At Oral Roberts University in Tulsa, Oklahoma, students are required to sign an honor code that forbids the use drugs, alcohol and tobacco, along with premarital sex and homosexual acts of any kind. There are also dress codes and curfews that students must follow. While these kinds of rules are fairly common at many Christian schools, some Christian colleges don't have any of these types of regulations.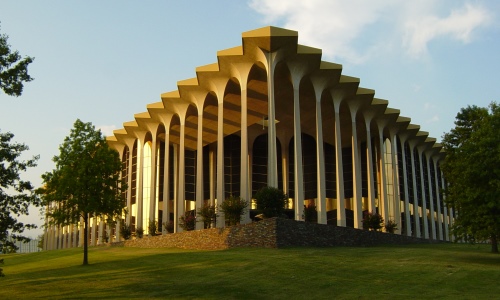 Photo: Wikimedia.org
With hundreds of Christian colleges and universities from which to choose, considering cost, campus life, size and affiliation can narrow down your options. If you need help finding Christian colleges, the CCCU member directory is a good place to start.