Learn about degree programs that offer a lot of flexibility to students whose career goals and life plans are unclear.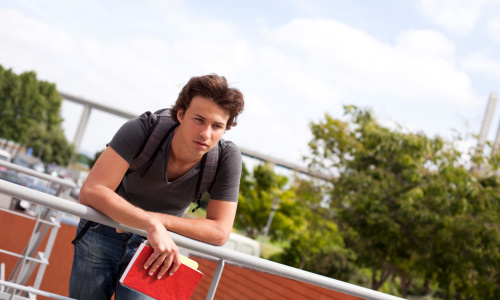 Some students just can't figure out a career choice before the end of college. That's okay.
But what should you major in and what classes should you take while you are figuring out what sort of career you want?
Flexible degree programs are a good choice for students who are unsure of their career goals because you have a variety of career choices available to you after graduation. But if you do have a specific career in mind, your best bet is to pursue a degree that will lead directly to that career. Otherwise you could waste valuable time and money taking classes that will not benefit your future.
Consider a community college if you are in doubt about what degree you want to pursue.
Liberal Arts Degrees
Liberal arts degrees can get a bad reputation because of their supposed dwindling practicality in the "real world." But these flexible degrees just might get you somewhere.
Instead of being boxed into one career choice, a liberal arts degree can allow you a myriad of choices.
If you have a specific interest in liberal arts subjects, the degrees can take you a long way in a career. For example, a degree in English can help you follow a career in marketing, editing, journalism, public relations, and commercial writing. A degree in psychology can lead to a career in human resources, advertising, education or health care.
STEM Degrees
Getting a degree in science, technology, engineering or mathematics (STEM) is a good idea in today's job market because there are many job openings.
A major in mathematics would be helpful in a variety of careers but does not lead to one specific path. A degree in mathematics could prepare you for a career in actuarial science, business or education.
Computer science, though not as popular as it once was, is still a major that gives you options once you graduate. Graduates with a computer science degree can have careers as systems administrators, software engineers and network specialists.
Engineering degrees are costly, so before you make a commitment to this career, make sure you can see yourself in a career involving science and math for the rest of your life. Among the many types of engineering degrees are those in the environmental science, biomedical and electrical fields.
Try to avoid degrees that lead nowhere. A degree in art history can't be used in too many places. You can work as a curator in a museum, but there are only so many museums in the country. A degree in philosophy may be intellectually stimulating but might not be helpful landing a job.
When choosing a flexible degree, you want to make sure it has some value in the job market but doesn't pigeonhole you into one narrow path.
Figuring Out Your Career Path: Tips and Tactics
Keep up on career trends in the economy. While "demand" for a job does not need to be the only factor in your career decisions, it's important to know what the job prospects for your chosen field will be in coming years.
If you are still in doubt about what degree to get and how it will translate into a career, you might want to seriously consider a two-year community college as a place to start your higher education. You'll be able to sample many different disciplines at a lower cost, while building a strong foundation for career training or a bachelor's degree.
Think broadly about your career options. For example, if you're interested in health care careers, consider the various options in this field including registered nurse, physician assistant, dietitian, surgical technologist, dental hygienist and many more.