Be smart about how you spend your scholarship money by following this advice.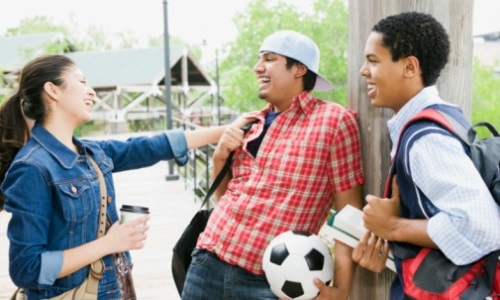 When scholarship funds are applied directly to your tuition and/or room and board, it takes the guesswork out of where to put your money. But what about when some or all of your scholarship funds come straight to you? It may be harder than you anticipate to use those funds wisely. Here are some tips for applying your scholarship money responsibly so that none of it goes to waste.
Making sure that your money goes to the right places will help keep you financially secure throughout your college career.
Step 1: Collect Your Financial Award
First and foremost, make sure you know how to collect your scholarship money. Confirm that the group or foundation awarding your scholarship funds knows where to send your money. Ask about when and how the money will arrive. This is a significant amount of cash, so you want to make sure it's accounted for. And don't forget that you are required to report any outside scholarships you get to your college's financial aid office.
Step 2: Know the Rules
Some scholarship funds are awarded with the stipulation that they be used for certain purposes. Sometimes this is something quite specific, like a new laptop or textbooks. In other cases, your scholarship money may be used for anything deemed a "school-related" expense. Regardless, familiarize yourself with any and all rules and regulations attached to your scholarship money. The last thing you want is to have to repay the award money due to misspent funds.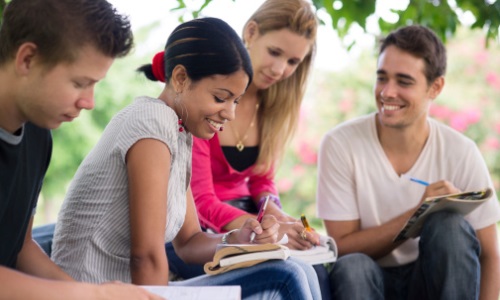 Step 3: Budget Your Money Carefully
The next step is deciding how you'll use your scholarship money. If you'd like to apply your scholarship money to your tuition or room and board, ask your school's financial aid office how to go about doing this. Most schools are more than happy to have your pay off these expenses yourself. Plus, you can save yourself the cost of interest from taking out a loan to cover these essential expenses.
However, some students might prefer to use scholarships funds for other expenses. It can be easier to get loans to cover things like room and board or tuition, but it's not quite so easy to get them for other essential expenses like groceries, a laptop or textbooks. If you do need to use scholarship money to cover these types of costs, make a detailed budget before you spend a single penny. Here's how:
List your top expense priorities. What do you need the most help paying for?
Estimate the cost of your expenses and figure out how much you can cover with your scholarship money. Do some research to make your estimates as accurate as possible.
Set this money aside until you need it and don't use it for other expenses. A smart way to do this is with a separate checking account or savings account dedicated solely to your scholarship money.
Document your expenses. Whether you are required to do so according to scholarship stipulations or not, it's smart to keep track of where you spend your scholarship money. Keep receipts you receive from any money spent, whether it's at the college bookstore, at an electronics store or paying for groceries. Not only will it help you ensure your money is going to the right places, it also protects you in case you need to prove you used the money in the way you agreed to when accepting the scholarship.
Step 4: Plan for the Future
You might feel rich for a day or two upon receiving your scholarship money. But after making the budget described above, you'll soon realize that this money will go quickly. College isn't cheap, and it's hard to earn a lot of extra money from a job when you're in school full-time. That's why it's so important to start planning for the future, even when you have enough scholarship money to help you get through the semester or the year.
Start by calculating whether you'll have any scholarship money left at the end of the year. If you aren't required by scholarship rules to spend the money within that particular school year, save anything left over for the next semester to help with future college expenses. Plus, it can come in handy in an emergency, like your laptop dying or an unexpected health problem.
The next step is to start your search for more scholarship money. Unless it's your last year of college, you'll need more funds to help cover next year's expenses. Start looking for additional scholarships early so that you'll have the assistance you need in the upcoming school year.
It can be tempting to spend your scholarship money on something more fun, especially when you receive a large lump sum all at once. But taking a few steps to ensure that your money goes to the right places will help keep you financially secure throughout your college career.