Not every college can afford a 100,000 person arena. Learn which small colleges have the smallest stadiums and arenas here.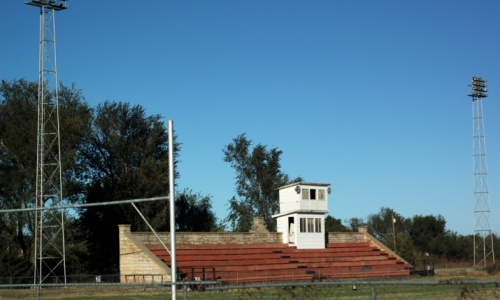 Everyone talks about the biggest venues in college sports. Topping that list are massive arenas like Michigan Stadium and Beaver Stadium. But have you ever wondered what the smallest venues are in college sports? This list includes some of the tiniest sports venues in the country, in Division I football, baseball, hockey, and basketball. Drumroll, please, as we count down the top (or bottom) five.
Football (Bowl Subdivision)
At 16,000, the Kibbie Dome is by far the smallest football stadium among the Bowl Subdivision. Florida International is apparently unhappy with its place on this list, and plans to expand FIU Stadium's capacity to 45,000 in 2013.
The smallest stadium in the Championship Subdivision is Georgetown University's Multi-Sport Field, which has a capacity of 2,500. Multi-Sport Field became the home of the Hoyas football team in 2003, and has been awaiting further construction since.
Yager Stadium, Miami University (Ohio) Capacity: 24,286
Peden Stadium, Ohio University Capacity: 24,000
FIU Stadium, Florida International University Capacity: 23,500
Lockhart Stadium, Florida Atlantic University Capacity: 20,450
Kibbie Dome, University of Idaho Capacity: 16,000
Baseball
Baseball stadiums tend to be smaller than football and basketball stadiums, so it's to be expected that this list contains some of the smallest venues in all of college sports.
Presley Askew Field, New Mexico State University Capacity: 750
John Henry Moss Stadium, Gardner-Webb University Capacity: 700
T. Henry Wilson Jr. Field, Davidson College Capacity: 700
Owen T. Carroll Field, Seton Hall University Capacity: 600
Rocky Miller Park, Northwestern University Capacity: 600
Hockey
Sacred Heart has two rinks on this list: Wonderland of Ice is for the women's hockey team, and Milford Ice Pavilion is for the men's team. Similarly, OSU Ice Rink is for the Lady Buckeyes. The Ohio State men's hockey team plays at Value City Arena, which is actually the largest hockey arena in college sports.
Milford Ice Pavilion, Sacred Heart University Capacity: 1,000
OSU Ice Rink, Ohio State University Capacity: 800
All Seasons Arena, Minnesota State University Capacity: 750
Wonderland of Ice, Sacred Heart University Capacity: 600
City Sports Center, Wayne State University Capacity: 200
Basketball
Compared with massive venues like University of Kentucky's Rupp Arena, these arenas seem tiny. Not surprisingly, many of the smallest basketball venues are from small colleges and private schools.
Pope Physical Education Center, St. Francis College Capacity: 2,000
Case Gym, Boston University Capacity: 1,800
Colberg Court, California State University-Sacramento Capacity: 1,200
Kimbel Arena, Coastal Carolina University Capacity: 1,039
CSU Field House, Charleston Southern University Capacity: 881