The top schools, and how much they cost, for potential sociology students.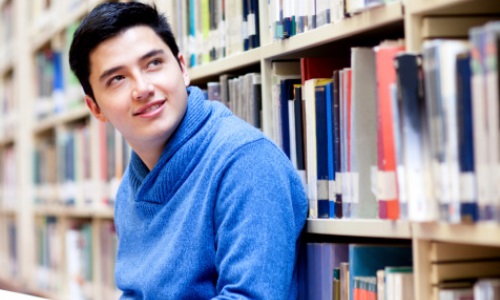 Photo: Thinkstock
Undergraduate sociology programs aren't hard to find – sociology departments come in all shapes and sizes throughout the country. But if you're serious about studying societies, there are a few schools that rise above the rest.
From the first sociology department in the United States to the best conversation analysis program, here are the top 5 colleges for sociology students and how much they will end up costing you if you attend.
Many sociology graduates go on to earn a Masters in the field. At some schools, you can get both your undergraduate and graduate degrees from the same department.
5. Northwestern University: $44,000
Finding Northwestern on a list of top schools might not come as a surprise. When it comes to sociology, Northwestern has an even more impressive track record. The sociology department isn't just one of the most popular majors on campus – it's ranked #9 in the nation above schools like Cornell and Yale.
The sociology program at Northwestern features a specialized focus on inequalities that exist within groups and social organizations. Students' studies are centered on quantitative surveys and cultural analysis. Most importantly, the department encourages students to draw connections between science and human relationships.
4. University of California, Los Angeles: $29,000
When you think of UCLA, sociology might not be the first thing that pops into your mind. But for the current student body, just getting into the sociology department is a feat. Sociology is one of the most popular and highly selective majors on campus. In fact, any student who hopes to earn a sociology degree must first complete a "pre-major" program before they can enter the major.
Additionally, the UCLA sociology department is one of the most diverse in the nation. The department is known for its research on ethnicity, nationalism, and international migration. Sociology majors get the chance to study in the world's leading conversation analysis center, and even participate in departmental internships.
3. The University of Chicago: $58,955
The University of Chicago is the birthplace of the sociology major. Founded in 1892, the University of Chicago's sociology department became the first of its kind in the United States. Today, the college is ranked #4 in the nation, ahead of every Ivy League school.
Earning a sociology degree means you'll take classes in a variety of departments. The program is cross-divisional, requiring students to study political science, anthropology, and economics as well. With a 99% freshman retention rate and a still-growing department, studying sociology at the University of Chicago leads to great things. 85% of graduates go on to graduate school – a number that's higher than any other college.
2. University of California, Berkeley: $35,000 (residents), $55,000 (non-residents)
If you're looking for one of the top sociology programs in the world, head to UC Berkeley. The sociology department is known for its highly ranked research center, and 52% of seniors participate in faculty research. Students who major in sociology at Berkeley won't have to worry about interdisciplinary studies. The program focuses students on sociology alone, getting them involved in research rather than theory.
But it's not all about undergraduates – UC Berkeley also has the best graduate sociology program. Graduate students consistently receive more research fellowships than any other university.
1. University of Colorado, Boulder: $23,386 (residents), $45,281 (non-residents)
Looking for a sociology department that gets its students involved? The University of Colorado at Boulder is rooted in hands-on learning. Sociology majors have access to 12 research centers – and those aren't just for grad students. The department also offers voluntary workshops for students to meet and receive feedback on current projects.
With more than 700 students, the sociology program is the 9th most popular major on campus. Sociology students also get a chance to mingle with students from all other departments. The sociology department is affiliated with the communications, ethnic studies, and political science departments to encourage broader learning.
Quick Facts
Many sociology graduates go on to earn a Masters in the field. At some schools, you can get both your undergraduate and graduate degrees from the same department.
Sociology majors aren't limited to one career path after graduation – graduates go on to jobs such as urban planning, criminology, and merchandising.
If research is your thing, state universities are your best bet. They have larger research funds and state-of-the-art labs for you to learn and analyze in.
Still looking for colleges?