See All
Colleges >
Masters Degree Scholarships, Grants, Fellowships and Assistantships
Masters Degree Scholarships, Grants, Fellowships and Assistantships
Don't miss out on free money for your masters degree program.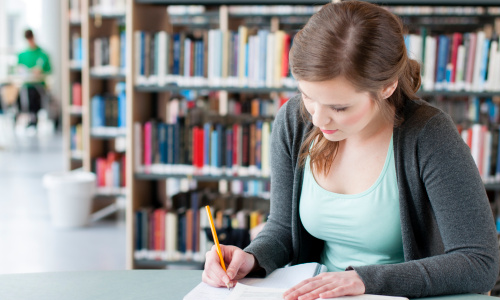 Photo: Thinkstock
Finding free money for financial assistance can seem impossible if you are a masters degree student. You may think that all of the money out there is for undergraduates and PhD students. True, you're going to have to dig a little deeper to find scholarships, grants, fellowships and assistantships for a masters degree. However, don't lose faith. They do exist!
When performing an internet search for financial aid, remember that you should not have to pay a site for information about or to apply for an award. You can find financial aid for your masters degree by looking at the websites of the graduate school you plan on attending, organizations related to your major and the state and federal government.
If you are pursuing a masters degree for a major that involves research, you may be eligible for a fellowship.
Masters Degree Scholarships and Grants
To start your search off, check out essay contests, merit-based and career scholarships and grants just as you would for an undergraduate search. Also include in your search scholarships from organizations or sponsorships, as these types of programs are more frequently offered to graduate students.
Local and national organizations often have a scholarship or grant fund. Search the internet to find an organization that is affiliated with your intended career or major and look at their scholarship page. They might have a either a merit-based or need-based award offered to masters degree students.
Your graduate school is also a great place to look for scholarship opportunities. They, of all organizations, know just how much you are footing for your tuition and many have established scholarship funds that may be based on need, merit, ethnicity, special talent, or athletic ability.
Assistantships and Fellowships for Masters Degree Students
Most graduate students receive financial aid through assistantships and fellowships. Grad schools might offer a teaching assistantship to a masters degree student. Students who get an assistantship receive a free or significantly reduced tuition, and may receive other stipends to be used toward living expenses.
If you are pursuing a masters degree for a major that involves research, you may be eligible for a fellowship. Just as with scholarships and grants, a student can earn a fellowship from a graduate school or an organization.
If a student gets a fellowship from a graduate school, she must complete her masters degree program from that school. Receiving a fellowship from an organization provides you with more flexibility on where you complete your research. Don't forget to look at government organizations, such as the US Department of Energy Computational Sciences, which offers graduate scholarships to students pursuing a masters degree in physical science, engineering, computer science, mathematics and life sciences.


People Who Read This Article Also Read:
Top 10 Tips to Pay for Graduate School
Graduate Student Loans: What are my Options?
How to Get In-State Tuition as a Graduate Student
How to Get Your Employer to Pay for Your Graduate Studies
Why Should You Apply for Graduate Financial Aid Early?

Advertisement
Visit Our Student Center

Get on track!
And find out everything you need to know about planning for college.
Advertisement