See All
Colleges >
Should I Earn a Masters Degree or an MBA?
Should I Earn a Masters Degree or an MBA?
Understand the difference between the two types of graduate business programs.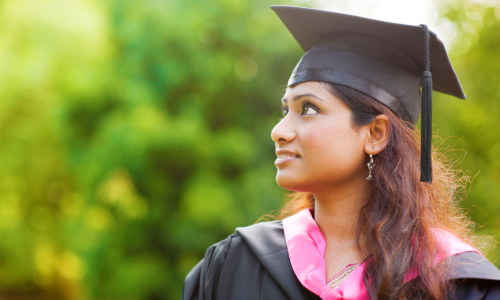 Photo: Thinkstock
Earning a master's degree in business or a master's degree in business administration (MBA) may lead to the same careers, but both offer a different approach. A MBA program focuses on preparing students for a career in management by providing them with case studies that present real-life situations mangers encounter on a daily basis. Students following the other route are seeking to earn a master's degree in science, or MSc. This type of program is more academic in nature, focusing more on theory than practice.
To help you decide what type of program you should apply for, consider the experience you already have. If you have management experience, then you probably want to pursue a master's degree with a specialized major, such as accounting, finance or marketing. If you have plenty of business experience, but have never been a manager, then a MBA might be for you. Read on to learn more about each type of program so you can decide which is right for you.
To help you decide what type of program you should apply for, consider the experience you already have.
Required Experience for MBA and Master's Degree Programs
As many MBA programs require students to already have professional experience, if you are just getting out of college your best option might be to pursue a masters degree. This is not a cut and dry formula, as you may have gained significant business experience during your college career. If you are a recent college graduate, realistically assess your experience and abilities to decide which type of program would be best for you. Keep in mind, recent grads usually have a better chance of being accepted to a MSc program because often they do not have any work experience requirements.
Tuition of Master's Degree and MBA Programs
If cost of tuition is one of your main concerns, the MSc might be your best choice because it typically lasts for one year, as opposed to the two years it will take you to get your MBA. This means that you are paying for fewer class credits, textbooks and any other supplemental materials that may be required for your classes. A one-year commitment is also less taxing on your career, as you will only need to take one year off from the working world.
Earn Dual Master's Degrees
Have you considered getting both degrees? Some graduate schools, such as the Carroll School of Management at Boston College, offer students the option of getting a dual degree. If you have some business experience, earning dual degrees may help you by providing you with more job prospects upon graduation. Recruiters are usually looking for people with specific skill sets that can be easily proven with dual degrees on your resume.
Earning a dual master's degree is a greater investment all around. It's going to cost you more money, take longer and be more academically rigorous. However, the investment makes sense if you have a specific career goal in mind. This is especially true if that goal is unrelated to the normal MBA track, such as enrolling in a dual masters degree in health administration and MBA program.
Other Master's Degrees to Pursue Besides an MBA
Before finalizing your decision as to which type of master's degree you are going to pursue, take a look some of your options for a master's degree. Remember, these degrees are academically rigorous, and are much more specialized than the one-size-fits-all approach of an MBA.
People Who Read This Article Also Read:
Types of MBA Programs
Top 10 Tips on Applying to an MBA Program
MBA: Is It For Me?
Is an Online MBA for me?
Top 10 Online MBA Schools
How Hard Are MBA Programs?
Is Medical School in Your Future?
PhD Programs: Overview

Advertisement
Visit Our Student Center

Get on track!
And find out everything you need to know about planning for college.
Advertisement