See All
Colleges >
Human Resources Colleges
Human Resources Colleges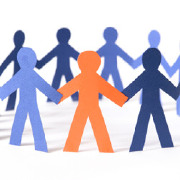 Human Resources students will learn how to recruit, train and manage staff including administering benefits, evaluating performance and coordinating compensation. Students in this program build people skills and study subjects such as training techniques, needs assessment, compensation and benefits guidelines, recruitment, employment law, management skills, labor relations and interviewing basics.
Typically, Human Resources majors seek a bachelors degree from a college or university. Some students choose to start with an associate transfer degree from a community college. Others choose to earn a one to two year certificate from a technical school, college, online school or university to qualify for assistant level positions. College and university masters degrees in Human Resources are also available and recommended for some areas of the field.
People person, outgoing, team player, excellent communicator and highly organized are all words that describe the best candidates for the Human Resources major. You'll meet plenty of new people on the job so professionalism and interpersonal skills are paramount.
If you're interested in staffing and legal employment issues, you should also explore related majors including Human Resources Development, Human Resources Management, Human Resources Management/Personnel Administration, Labor Studies, Labor and Industrial Relations and Organizational Behavior Studies.
Find Schools Offering Human Resources Degree Programs
Choosing a Human Resources School
You can find reputable Human Resources programs at technical schools, online schools, colleges and universities around the country. Before you choose a school, decide what type of degree you want and ensure that prospective programs will qualify you for your desired career path. Find out what recent graduates are doing in the Human Resources field. Also, ask about internship opportunities and whether or not career placement services are offered to help you find work after graduation.
Human Resources Degree Programs
For students looking to begin a Human Resources career after one to two years, certificate and associate career training degree programs are available. These programs will give you basic recruitment and training techniques for entry-level and administrative positions in Human Resources.
Bachelors degree programs at colleges and universities are the most popular choice in the Human Resources major because most employers consider 4-year degrees the minimum. You can expect courses in performance management, labor relations, employment law, training and development, recruitment techniques and compensation and benefits.
Current bachelors degree-holders can also seek a certificate—some are designed for working professionals who already have a bachelors degree in another field such as legal studies or finance to gain Human Resources skills. Other bachelors degree holders choose to attain a Human Resources masters degree from a college or university. Advanced degrees are becoming more important for jobs in labor relations, industrial relations, top management positions and contract negotiators.
Human Resources Degree Programs:
Online Human Resources Degree Programs at Online Schools
If you want to earn an online degree in Human Resources management, you can find an online school program. Through an online school you can enroll in Human Resources programs at the certificate, associate, bachelors degree and masters degree level. An online degree will prepare you to work in a variety of capacities from administration to management.
Online Human Resources Degree Programs:
Online Human Resources Schools:
High School Preparation
Prospective Human Resources students can prepare for college during high school. You'll need excellent verbal and written communication skills so give it your all in speech, debate, drama and English classes. Also be sure to gain as many computer skills as possible. Look for part time jobs assisting in office settings. To stand out on your college application, join high school business clubs like Junior Achievement, which provides face time with business executives.
Find Schools Offering Human Resources Degree Programs
H2-Popular Careers in the Field of Human Resources Human Resources majors have a variety of career options in the field ranging from administrative roles to supervisory roles. Candidates with bachelors degrees or masters degrees will have the best job prospects. Job training specialist roles and positions in management, consulting and employment services firms will see the most growth.
Human Resources careers include human resources managers, recruitment and job placement specialists, compensation and benefits managers, training and development managers, labor relations and industrial relations. Typically, annual salaries fall between $33,000 and $115,000. The top salaries go to human resources managers, with training and development managers following closely behind.
Entry-level positions in the field generally focus on administrative duties including data entry or assisting a human resources manager. Some certificate and associates degree-holders may also interview prospective employees and work on benefit administration, training or safety on the specialist level. These types of Human Resources careers are associated with average annual salaries in the range of $28,000 to $41,000.
Find Schools Offering Human Resources Degree Programs
Most Popular
Human Resources Colleges
Advertisement