See All
Colleges >
Marine Maintenance Colleges
Marine Maintenance Colleges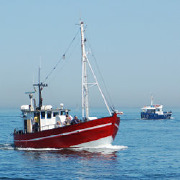 Marine Maintenance majors learn how to repair and maintain all kinds of watercrafts from large ships to small boats. Upon graduation, students will have the skills to work in marinas, water-sport shops and boat yards. Courses cover structural repair, electronic systems, engines, sails and more.
Most Marine Maintenance majors enroll in certificate programs at technical schools, career colleges, community colleges, 4-year colleges and universities. Though a number of 2-year associate career training degree programs are available, too.
If you want to major in Marine Maintenance, you should be a good problem solver. You'll need to have patience and good analytical thinking skills as you diagnose and fix watercrafts. A knack for electronics and fixing things can make you a natural in this program. A love for boats and travel helps, too.
If you're interested in the Marine Maintenance major you should consider other Skilled Trades majors such as Aircraft Maintenance; Aircraft Powerplant Technology/Technician; Alternative Fuel Vehicle Technology/Technician; Appliance Installation and Repair Technology/Technician; Autobody Repair; Automobile/Automotive Mechanics Technology/Technician; Avionics Technician; Bicycle Mechanics and Repair Technology/Technician; Business Machine Repairer; Communications Systems Installation and Repair Technology; Computer Installation & Repair; Diesel Mechanics Technology/Technician; Electrical/Electronics Equipment Installation and Repair; Electrical/Electronics Maintenance and Repair Technology; Engine Machinist; Gunsmithing/Gunsmith; Heating, Air Conditioning, Ventilation and Refrigeration Maintenance Technology/Technician (HAC, HACR, HVAC, HVACR); Heavy Equipment Maintenance Technology/Technician; Heavy/Industrial Equipment Maintenance Technologies; Industrial Electronics Technician; Industrial Mechanics and Maintenance Technology; Locksmithing and Safe Repair; Mechanic and Repair Technologies/Technicians; Mechanics and Repairers; Medium/Heavy Vehicle and Truck Technology/Technician; Motorcycle Maintenance and Repair Technology/Technician; Musical Instrument Fabrication and Repair; Parts and Warehousing Operations and Maintenance Technology/Technician; Precision Systems Maintenance and Repair Technologies; Security System Installation, Repair, and Inspection Technology/Technician; Small Engine Mechanics and Repair Technology/Technician; Vehicle Emissions Inspection and Maintenance Technology/Technician; Vehicle Maintenance and Repair Technologies and Watchmaking and Jewelrymaking.
Find Schools Offering Marine Maintenance Degree Programs
Choosing a Marine Maintenance School
Whether you prefer a technical school, career college, community college, 4-year college or university, you can find many reputable options even though less than 50 schools offer Marine Maintenance programs, many of which are located along the coast. Look for a program that will give you hands-on experience with the type of ships and systems you want work with from steering to sails. Programs that incorporate an internship or apprenticeship will provide valuable hands-on training.
Find Marine Maintenance Schools
Marine Maintenance Degree Programs
Certificate programs, which usually take a year or two to complete, are common for Marine Maintenance majors. Offered at technical schools, career colleges, community colleges, 4-year colleges and universities, these programs offer basic skills in ship repair. Depending on the program you choose you may take courses in sailboat rigging, structural repair, motor maintenance, boat operation, electrical systems and boat construction.
A few technical school, college and university associates degree programs, which take 2 years to complete, are offered as well. These Marine Maintenance programs usually cover more advanced training in complicated technologies such as engine repair and can lead to higher paying positions in your career.
Marine Maintenance Degree Programs:
High School Preparation
If you want to enroll in a college or university Marine Maintenance program, you can do a few things to make sure you're ready before your first day. During high school you should sign up for wood and auto shop classes to test your skills at woodworking, electronics and engine repair. Computer classes can also be helpful since many ships have computer systems as well. If your school has a sailing club or if you can get a boating license on a lake nearby, that can impress college admissions officers.
Find Schools Offering Marine Maintenance Degree Programs
Popular Careers in the Field of Marine Maintenance
Marine Maintenance careers are expected to grow at an average rate. Job opportunities will be best for degree-holders with experience. As a ship repair technician you may spend days or months living on vessels to repair problems as they arise. Other Marine Maintenance degree-holders find work in water-sport shops, marinas or ship repair shops. With experience you may move into lead repair technician or managerial positions. Some ship repair techs go on to open their own repair shops.
Motorboat mechanics, trained to repair small engines, earn between $13 and $21 an hour. The first mate of a fishing vessel is typically in charge of repair and maintenance issues and earns $20,000 to $34,000 a year. Marine oilers take care of engines and motors and often assist with machinery repair. They earn $27,000 to $44,000 a year.
The skills used by Marine Maintenance are closely related to those used by Aircraft Mechanics, Automotive Service Technicians and Mechanics, Avionics Technicians, Commercial and Industrial Equipment Repairers and Computer Repairers.
Find Schools Offering Marine Maintenance Degree Programs
Top 10 Most Popular
Marine Maintenance Colleges
Advertisement