See All
Colleges >
French Language and Literature Colleges
French Language and Literature Colleges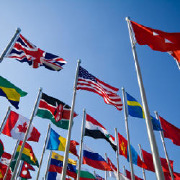 A program that focuses on the French language and related dialects and creoles. Includes instruction in French philology, Metropolitan French, Canadian French, African and Caribbean Creoles, French regional dialects, and applications in business, science/technology, and other settings.
Top 10 Most Popular
French Language and Literature Colleges
Quick Search: Find the College that's Right for You!
Advertisement