See All
Colleges >
Danish Language and Literature Colleges
Danish Language and Literature Colleges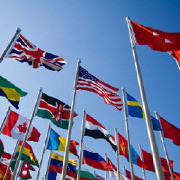 A program that focuses on the Danish language and related dialects as used in Denmark and Greenland (Kaalit Nuniat). Includes instruction in Danish philology, literature, and applications to business, science/technology, and other settings.
Danish Language and Literature Colleges
1
Seattle, Washington
College degrees offered: Bachelors Degree, Masters Degree
Quick Search: Find the College that's Right for You!
Advertisement