See All
Colleges >
American Sign Language (ASL) Colleges
American Sign Language (ASL) Colleges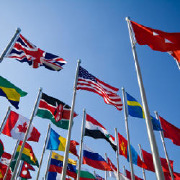 A program that focuses on American Sign Language as a visual and motor medium of communication and discourse for deaf individuals and deaf culture. Includes instruction in the development of ASL, ASL morphology and syntax, signing technique, English translation of ASL, formal and colloquial ASL, and ASL transcription.
Top 10 Most Popular
American Sign Language (ASL) Colleges
Quick Search: Find the College that's Right for You!
Advertisement