See All
Colleges >
Receptionist Colleges
Receptionist Colleges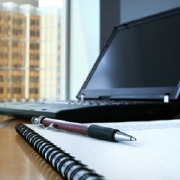 A program that prepares individuals to perform frontline public relations duties for a business, organization, or answering service. Includes instruction in telephone answering techniques, responding to information requests, keeping caller and/or visitor records, placing business calls, operating telephone switchboards and/or other communications equipment, relaying incoming and interoffice calls, schedule maintenance, and public relations skills.
Top 10 Most Popular
Receptionist Colleges
Quick Search: Find the College that's Right for You!
Advertisement