See All
Colleges >
Office Management and Supervision Colleges
Office Management and Supervision Colleges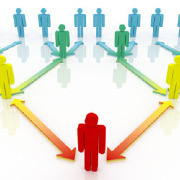 A program that prepares individuals to supervise and manage the operations and personnel of business offices and management-level divisions. Includes instruction in employee supervision, management, and labor relations; budgeting; scheduling and coordination; office systems operation and maintenance; office records management, organization, and security; office facilities design and space management; preparation and evaluation of business management data; and public relations.
Most Popular
Office Management and Supervision Colleges
Quick Search: Find the College that's Right for You!
Advertisement