See All
Colleges >
Agricultural Economics Colleges
Agricultural Economics Colleges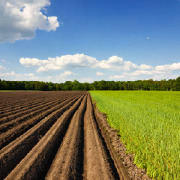 Agricultural economics uses economics to analyze resource allocation, productivity, investment, and trends in the domestic and international agricultural sector. An Agricultural economics program includes instruction in economics and related subfields as well as applicable agricultural fields.
Top 10 Most Popular
Agricultural Economics Colleges
Quick Search: Find the College that's Right for You!
Advertisement