See All
Colleges >
Farm/Farm and Ranch Management Colleges
Farm/Farm and Ranch Management Colleges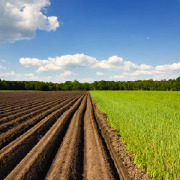 A program that prepares individuals to manage farms, ranches, and similar enterprises. Includes instruction in applicable agricultural specialization, business management, accounting, taxation, capitalization, purchasing, government programs and regulations, operational planning and budgeting, contracts and negotiation, and estate planning.
Top 10 Most Popular
Farm/Farm and Ranch Management Colleges
Quick Search: Find the College that's Right for You!
Advertisement