See All
Colleges >
Actuarial Science Colleges
Actuarial Science Colleges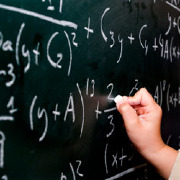 Actuarial Science is a four year program that focuses on risk analysis and its application to insurance and business management problems. This program includes the study of forecasting theory, quantitative and non-quantitative risk measurement methodologies, development of risk tables, secondary data analysis, and computer-assisted research methods.
Top 10 Most Popular
Actuarial Science Colleges
Quick Search: Find the College that's Right for You!
Advertisement