See All
Colleges >
Art Therapy/Therapist Colleges
Art Therapy/Therapist Colleges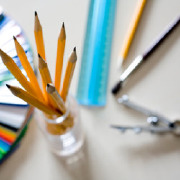 Art Therapy uses a variety of art forms to assess, treat, and rehabilitate individuals with mental, emotional, developmental, or physical disorders. Students of Art Therapy receive instruction in art, history and theory of art therapy, art therapeutic techniques, psychopathology, patient assessment and diagnosis, cultural diversity issues, legal and ethical practice issues, and professional standards and regulations.
Top 10 Most Popular
Art Therapy/Therapist Colleges
Quick Search: Find the College that's Right for You!
Advertisement