See All
Colleges >
Laser Therapy Technician Colleges
Laser Therapy Technician Colleges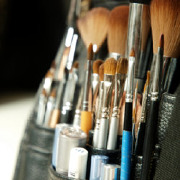 Now is a great time to join this growing career field. Laser hair removal is quickly becoming a very popular option for those looking for permanent hair removal. Because of this, careers opportunities are abundant in this field of study.
Laser hair removal training classes provide physicians, nurses, medical assistants, estheticians, and electrologists with a thorough understanding of both theoretical and practical concepts.
When looking for quality laser instruction, there are a couple qualities that you should look out for. Above all, make sure that the school you choose offers state approved training and certification. Hands-on training is one of the most important parts of any learning experience. To get more out of your learning experience, it would be best to look for a training center that provides hands-on training.
You will also want to make sure that they provide a thorough education in all types of medical and hair removal lasers.
Laser Therapy Technician Colleges
1
Arvada, Colorado
College degrees offered: Certificate Program
Advertisement