See All
Colleges >
Child Care Provider/Assistant Colleges
Child Care Provider/Assistant Colleges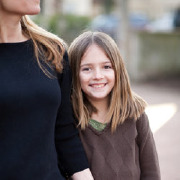 Individuals in this program are prepared for the demands and challenges of providing home, family, residential, or institutional-based child care services. Student preparation includes instruction in child growth and development; nutrition; recreation; planning and supervision of play and learning activities; child abuse and neglect prevention; parent-child relationships; and applicable legal and administrative requirements.
Top 10 Most Popular
Child Care Provider/Assistant Colleges
Quick Search: Find the College that's Right for You!
Advertisement