Corrections Colleges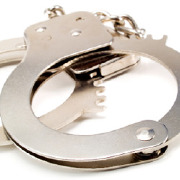 A college education in Corrections will prepare you for a career as a correctional officer maintaining order and security among inmates in jail or prison. Programs are offered at technical schools, career colleges, community colleges, online schools, 4-year colleges and universities. Courses include criminal justice, corrections administration and ethics in law enforcement.
The degree program you choose will determine what Corrections careers you're qualified for. Certificate and associates degree programs will prepare you for entry-level positions in federal, state and local corrections departments. However, bachelors degrees are required for jobs with the Federal Bureau of Prisons. You'll also find more opportunities for advancement in supervisory and administration positions.
While some individuals would view the work of a corrections officer as dangerous, other view it as exciting. An interest in enforcing justice and social reform is important for this program. You'll also need to be both physically and mentally strong, especially if you end up working in a high security prison. Many corrections jobs require a tests for eyesight, hearing and physical fitness. You should also be able to demonstrate good judgment and an ability to think and act quickly.
With these skills and interests you should also consider related majors including Criminal Justice & Law Enforcement; Corrections Administration; Corrections and Criminal Justice; Criminal Justice/Police Science; Criminal Justice/Safety Studies; Criminalistics and Criminal Science; Fire Protection; Fire Protection and Safety Technology/Technician; Fire Science/Firefighting; Fire Services Administration; Forensic Science and Technology; Human Services; Juvenile Corrections; Securities Services Administration/Management; Security and Protective Services; and Security Services.
Find Schools Offering Corrections Degree Programs
Choosing a Corrections School
Whether you're seeking a certificate, associates degree, bachelors degree or masters degree, you can find a reputable technical school, career college, community college, online school, 4-year college or university near you. Look closely at the Corrections programs you're considering to see what types of courses are offered. Ask about internships and other opportunities for real world experience. If professors have worked in the field, that's also a plus.
Find Corrections Schools
Corrections Degree Programs
All types of degree programs are offered for Corrections majors to earn certificates, associates degrees, bachelors degrees and masters degrees.
Certificate programs and associates degree programs in Corrections last from 1 to 2 years and prepare you for entry-level positions in federal, state and local facilities. You can expect courses in self-defense training, inmate security procedures, weapons training, crisis management and correctional systems ethics.
A bachelors degree in Corrections from a college or university is required to work at the Federal Bureau of Prisons and can increase job opportunities and boost earning potential for careers in other sectors. Beyond the Corrections basics, you'll also study subjects like criminal justice, gender issue in law, victims of crime and corrections administration.
Corrections Degree Programs:
Online Corrections Degree Programs at Online Schools
If you prefer, you can enroll in an online school to study the Corrections major. An online degree can be the way to go if you're trying to complete your education as you work full time or need a flexible study schedule for any other reason. Through online school you'll learn everything you need to know for an entry-level position in Corrections. Online degree programs are available from technical schools, career colleges, 4-year colleges and universities.
Online Corrections Degree Programs:
Online Corrections Schools:
High School Preparation
If you want to major in Corrections, focus on English and speech classes during high school to improve your communication skills. Because you'll need to be in great physical condition to work in Corrections, make fitness a priority through school sports or other active hobbies. Joining a club with strict guidelines such as JROTC can also give you a taste of what it's like to enforce rules.
Find Schools Offering Corrections Degree Programs
Popular Careers in the Field of Corrections
Job opportunities for Corrections degree-holders are expected to be excellent with average annual salaries falling between $28,000 and $47,000.
While many Corrections majors begin a career as a correctional officers in federal, state and local jails and prisons, others join prison tactical response teams. As a member of the team you'd respond to potentially dangerous situations inside prisons or jails, disarming prisoners, protecting other prisoners and more. Job opportunities are also expected to grow in the private sector as State and Federal corrections agencies use more and more private prisons.
To advance your career and achieve higher salaries, Corrections degree-holders can become correctional sergeants or pursue supervisory or administrative positions to earn annual salaries in the $39,000 to $68,000 range. Most advanced careers in Corrections go to bachelors degree-holders. You may also be able transfer to related career such as Child, Family, and School Social Workers; Detectives and Criminal Investigations; Police and Sheriff's Patrol Officers; Security Guards; and Transit and Railroad Police.
Find Schools Offering Corrections Degree Programs
Most Popular
Corrections Colleges
Advertisement