See All
Colleges >
Political Science and Government Colleges
Political Science and Government Colleges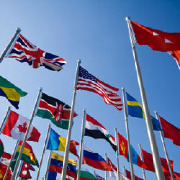 A general program that focuses on the systematic study of political institutions and behavior. Includes instruction in political philosophy, political theory, comparative government and politics, political parties and interest groups, public opinion, political research methods, studies of the government and politics of specific countries, and studies 0f specific political institutions and processes.
Top 10 Most Popular
Political Science and Government Colleges
Quick Search: Find the College that's Right for You!
Advertisement