See All
Colleges >
Urban Education and Leadership Colleges
Urban Education and Leadership Colleges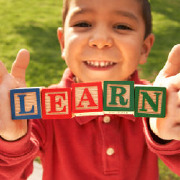 A program that focuses on issues and problems specific to the educational needs of populations and communities located in metropolitan, inner city, and related areas and prepares individuals to provide educational services and administrative leadership in urban contexts. Includes instruction in multicultural education, at-risk studies, urban sociology, multilingual education, urban studies and planning, human services, health services and nutrition, cross-cultural communication, diversity studies, safety and security, and urban educational administration and leadership.
Top 10 Most Popular
Urban Education and Leadership Colleges
Quick Search: Find the College that's Right for You!
Advertisement