See All
Colleges >
Library and Archives Assisting Colleges
Library and Archives Assisting Colleges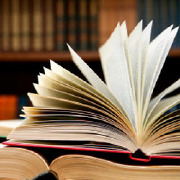 A program that prepares individuals to assist professional librarians. Includes instruction in principles, systems, processes, and procedures of library operation; library resources and services; processes of acquisition, cataloging, storage, and display systems; discovery and retrieval of requested materials; management of books, periodicals, and other documents.
Top 10 Most Popular
Library and Archives Assisting Colleges
Quick Search: Find the College that's Right for You!
Advertisement