See All
Colleges >
Interior Design Colleges
Interior Design Colleges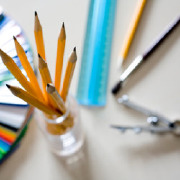 A program in the applied visual arts that prepares individuals to apply artistic principles and techniques to the professional planning, designing, equipping, and furnishing residential and commercial interior spaces. Includes instruction in computer applications drafting and graphic techniques; principles of interior lighting, acoustics, systems integration, and color coordination; furniture and furnishings; textiles and their finishing; the history of interior design and period styles; basic structural design; building codes and inspection regulations; and applications to office, hotel, factory, restaurant and housing design.
Top 10 Most Popular
Interior Design Colleges
Quick Search: Find the College that's Right for You!
Advertisement