See All
Colleges >
Fine/Studio Arts Colleges
Fine/Studio Arts Colleges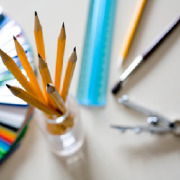 A program that prepares individuals to generally function as creative artists in the visual and plastic media. Includes instruction in the traditional fine arts media (drawing, painting, sculpture, printmaking, CAD/CAM) and/or modern media (ceramics, textiles, intermedia, photography, digital images); theory of art; color theory; composition and perspective; anatomy; the techniques and procedures for maintaining equipment and managing a studio; and art portfolio marketing.
Top 10 Most Popular
Fine/Studio Arts Colleges
Quick Search: Find the College that's Right for You!
Advertisement