See All
Colleges >
Fine and Studio Arts Management Colleges
Fine and Studio Arts Management Colleges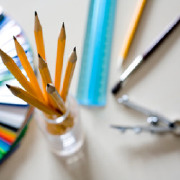 Arts Management is a four year program teaching individuals to manage art organizations. Arts Management students study business and financial management; marketing and fundraising; personnel management and labor relations; event promotion and management; public relations and arts advocacy; arts law; and applications to specific arts activities such as galleries, museums, studios, foundations, and community organizations.
Top 10 Most Popular
Fine and Studio Arts Management Colleges
Quick Search: Find the College that's Right for You!
Advertisement