Photography Colleges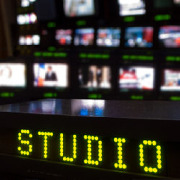 Photography students learn how to use light, color and composition to create images. While most photography has gone digital, nearly all programs still include darkroom instruction as well as digital editing. Students can expect courses in black and white as well as color techniques, portrait photography, studio lighting, photojournalism and more.
Many Photography majors in Arts & Humanities seek a bachelors degree from a college or university, which will include core liberal arts courses. However, certificates, associates degrees and masters degrees are also widely available. Technical schools, online schools, career colleges, 4-year colleges and universities all offer Photography programs
A natural ability to find the perfect shot is a plus for Photography majors, but more importantly, an eye for design and details along with creativity will take you far. Being computer savvy is increasing important as most editing is done digitally. And since sometimes you have to wait for just the right moment, patience helps.
If you're interested in Photography, you may enjoy related majors including Animation & Video Graphics; Audiovisual Technician; Commercial & Advertising Art; Communications Technologies/Technicians and Support Services; Communications Technology/Technician; Computer Graphics; Computer Media Applications; Computer Typography and Composition Equipment Operator; Design & Visual Communications; Design and Applied Arts; Film/Video & Cinematography; General Graphic Communications; Graphic and Printing Equipment Operator, General Production; Graphic Design; Illustration; Intermedia/Multimedia; Other Graphic Communications; Photographic and Film/ Video Technology/Technician and Assistant; Platemaker/Imager; Printing Management; Printing Press Operator; Publishing & Digital Imaging; Radio & Television Technician; Recording Arts Technology; and Web Design.
Find Schools Offering Photography Degree Programs
Choosing a Photography School
Whether you want to study Photography at a technical school, career college, community college, online school, 4-year college or university, you'll have plenty of options to choose from. To select the right program, look at course requirements—some schools approach Photography as a fine art while others prepare you for careers in photojournalism, fashion photography and the like. You should also take a look at the photo labs and ask about the types of cameras and computer software you'll learn.
Find Photography Schools
Photography Degree Programs
To learn the basics of Photography, students often enroll in certificate programs at technical schools, colleges and universities. You'll learn how to operate a single lens reflex camera and a variety of lens. Classes will also cover darkroom developing, digital editing, lighting and color techniques. Two-year associate career training degrees include more advanced techniques, and may cover digital effects, portfolio development or marketing yourself as a photographer.
Photography Degree Programs:
Online Photography Degree Programs at Online Schools
For students interested in online school, a few Photography online degree programs are offered at technical schools, colleges and universities. You can experiment with the camera and take pictures on your own schedule and then submit them to your online school professors. Many online degree programs also incorporate business basics that can help you market yourself later. See All Online Photography Degree Programs.
Online Photography Schools:
High School Preparation
Future photography majors should never be without their camera during high school whether you have a point-and-shoot or an SLR. You'll want to capture as many artful and eventful images as you can. Even if your school doesn't offer a photography class, art classes of all kinds can provide an introduction to color and composition. Look for afterschool activities such as the yearbook photo committee or editing images for the school's web site.
Find Schools Offering Photography Degree Programs
Popular Careers in the Field of Photography
Photography majors can enjoy a variety of careers from portrait photographers to wedding photographers. Jobs are available in fashion, advertising, journalism and more. Overall, employment growth is projected to be average, but jobs will still be competitive. The most jobs and the highest salaries are found in large metropolitan areas, though photographers work all around the country.
Usually, Photography majors start their careers as photographer's assistants to learn the business. Later, many are self-employed. The most successful photographers are both talented and business savvy. Your marketing skills and a strong portfolio will help you find work. Average salaries fall between $21,000 and $44,000, but top photographers have the potential to make much more.
As a photographer, you may qualify for related positions such as Advertising and Promotions Managers, Art Directors, Broadcast Technicians, Commercial and Industrial Designers and Desktop Publishers.
Find Schools Offering Photography Degree Programs
Top 10 Most Popular
Photography Colleges
Advertisement