See All
Colleges >
Bioethics/Medical Ethics Colleges
Bioethics/Medical Ethics Colleges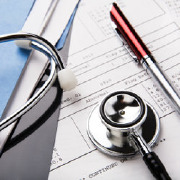 Learn to apply ethics, religion, jurisprudence, and the social sciences to health care issues, clinical decisionmaking, and research procedures to create solutions for the 21st century. To prepare them for the challenging dilemmas facing modern medicine, students take courses in philosophical ethics, moral value, medical sociology, theology, spirituality and health, policy analysis, decision theory, and applications to problems such as death and dying, therapeutic relationships, organ transplantation, human and animal subjects, reproduction and fertility, health care justice, cultural sensitivity, needs assessment, professionalism, conflict of interest, chaplaincy, and clinical or emergency procedures.
Top 10 Most Popular
Bioethics/Medical Ethics Colleges
Quick Search: Find the College that's Right for You!
Advertisement