See All
Colleges >
Engineering Technology Colleges
Engineering Technology Colleges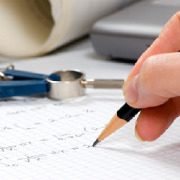 Engineering Technology majors learn skills need to solve technical problems and develop and design equipment using science, engineering and math principles and theories. Most students study a specials area such as environmental engineering technology, mechanical engineering technology or aerospace engineering technology. Regardless of the specialty, the program will include classes in technical drawing, structural systems, computer applications, construction methodology and more.
As an Engineering Technology major, you'll study engineering concepts and design similar to what Engineering majors study during 4-year bachelors degree programs at colleges and universities. However, most Engineering Technology programs are two-year associate career training programs offered at technical schools, career colleges, community colleges and online schools.
The most successful students in the Engineering Technology major have a hunger to understand how things work. A knack for making things work and problem solving will be invaluable as well. You'll be working with machinery and learning how to build equipment, so you should be comfortable working hands-on with complex electronics. If you have this skill set, consider other related majors: Aeronautical/Aerospace Engineering Technology/Technician; Architectural Drafting and Architectural CAD/CADD; Architectural Engineering Technology/Technician; Automotive Engineering Technology; Biomedical Technology/Technician; CAD/CADD Drafting and/or Design Technology/Technician; Civil Drafting and Civil Engineering CAD/CADD; Civil Engineering Technology/Technician; Climate Control (HVAC); Computer Engineering Technologies/Technicians; Computer Engineering Technology/ Technician; Computer Hardware Technology/Technician; Computer Software Technology/Technician; Computer Systems Technology; Construction Engineering Technology/Technician; Drafting and Design Technology/Technician; Drafting/Design Engineering Technologies/Technicians; Electrical Technician; Electrical Technician; Electrical/Electronics Drafting and Electrical/ Electronics CAD/CADD; Electromechanical and Instrumentation and Maintenance Technologies/Technicians; Electromechanical Technology/Electromechanical Engineering Technology; Energy Management and Systems Technology/Technician; Engineering Technologies/Technicians; Engineering-Related Fields; Engineering-Related Technologies; Engineering/Industrial Management; Environmental Control Technologies/Technicians; Environmental Engineering Technology/Environmental Technology; Hazardous Materials Information Systems Technology/Technician; Hazardous Materials Management and Waste Technology/Technician; Hydraulics and Fluid Power Technology/ Technician; Industrial Production Technologies/Technicians; Industrial Safety Technology/Technician; Industrial Technology/Technician; Instrumentation Technology/Technician; Laser and Optical Technology/Technician; Manufacturing Technology/Technician; Mechanical Drafting and Mechanical Drafting CAD/CADD; Mechanical Engineering; Mechanical Engineering Related Technologies/Technicians; Mechanical Engineering/Mechanical Technology/Technician; Metallurgical Technology/Technician; Mining and Petroleum Technologies/Technicians; Mining Technology/Technician; Nuclear Engineering Technology/Technician; Occupational Safety and Health Technology/Technician; Petroleum Technology/Technician; Plastics Engineering Technology/Technician; Quality Control and Safety Technologies/Technicians; Quality Control Technology/Technician; Robotics Technology/Technician; Solar Energy Technology/Technician; Survey Technology/ Surveying; Telecommunications Technology; and Water Quality and Wastewater Treatment Management and Recycling Technology/Technician.
Find Schools Offering Engineering Technology Degree Programs
Choosing a Engineering Technology School
While a number of Engineering Technology programs are offered at technical schools, career colleges, online schools, community colleges, 4-year colleges and universities, you should examine prospective programs carefully—some are more reputable than others. Narrow the field by the specialization options available for each program you're considering—not all schools offer civil engineering or electromechanical engineering for example. The labs and shops where you'll get your hands-on training should also feature the latest equipment.
Find Engineering Technology Schools
Engineering Technology Degree Programs
For the best job prospects and earning potential, an associates degree in Engineering Technology is recommended. You can expect courses in science, algebra and trigonometry along with technical courses. Most programs require you to select a specialty such as electrical engineering or mechanical engineering, and that specialty will determine the rest of your course load.
A bachelors degree looks even better to prospective employers. A bachelors degree from a college or university won't only deepen your knowledge of engineering concepts and design skills, but also, you'll benefit from a base of core curriculum credits.
Many Engineering Technology certificate programs are offered at technical schools, online schools, career colleges and community colleges. These certificates usually take a year or less to complete and often qualify you to work in a very particular segment such as Renewable Energy and Energy Efficiency Technology. For this reason, and because associates degrees are the industry standard, these programs are best suited to students who have a core degree or career already underway. Another option for students in this situation is to seek a masters degree from a technical school, college or university.
Engineering Technology Degree Programs:
Online Engineering Technology Degree Programs at Online Schools
If you wish to earn an online degree on your own schedule, consider studying Engineering Technology through an online school. Because this major requires lab and shop skills, completing your online degree may leave you with a skill set different from the on-campus Engineering Technology experience. However, you can take courses in math, science and engineering that can prepare you to learn other skills in the field.
Online Engineering Technology Degree Programs:
Online Engineering Technology Schools:
High School Preparation
If you want to go to college to study Engineering Technology, it's never too early to start preparing. During high school, be sure to study hard in math and science—you'll use algebra, physics and trigonometry on the job. As you learn to read blueprints and design your own plans, mechanical drawing and computer-aided drafting skills are helpful. If your school has an engineering club, sign up. Otherwise, look for engineering competitions to build skills and impress college admissions officers.
Find Schools Offering Engineering Technology Degree Programs
Popular Careers in the Field of Engineering Technology
The job prospects for Engineering Technology careers are expected to be excellent. Opportunities will be best for students with at least an associates degree in Engineering Technology. And the most jobs will be found in fast-growing specialties: Environmental, industrial and civil engineering. Other Engineering Technology majors seek jobs in electrical and electronic engineering, mechanical engineering, electro-mechanical engineering and aerospace engineering. Average annual salaries range from $40,00 for environmental and civil engineering careers to $53,000 for aerospace engineering careers, with all other specialties falling somewhere between.
Entry-level engineering technicians usually start working under an experienced engineer or scientist, and then with experience, more independent positions are available. Some in this career eventually go on to supervisory roles. To standout against other job candidates, take voluntary certification exams for your related engineering technology specialties. You'll also need to stay up to date with the latest technology advancements for on-going success in an Engineering Technology career.
Engineering Technology degree-holders may with to pursue related careers as Architectural and Civil Drafters; Automotive Service Technicians and Mechanics; Cartographers and Photogrammetrists; Civil Engineering Technicians and Computer Support Specialists.
Find Schools Offering Engineering Technology Degree Programs
Most Popular
Engineering Technology Colleges
Advertisement