See All
Colleges >
Automotive Engineering Technology Colleges
Automotive Engineering Technology Colleges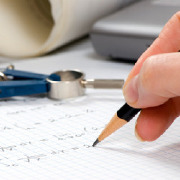 If you major in Automotive Engineering Technology in college you'll learn how to help engineers develop and build new cars, trucks and other automobiles. By graduation, students will know how to determine whether or not proposed designs will work by testing and experimenting for durability and efficiency.
Automotive Engineering Technology majors usually enroll in certificate or an associates degree program lasting two years or less. These programs are offered at technical schools, online schools, career colleges, 4-year colleges and universities. Several bachelors degree options are also available.
As you might assume, if you want to major in Automotive Engineering Technology, you should have an interest in automobiles and new technologies. A natural understanding of how things work and how things are built will prove helpful, too. And you'll need to be comfortable working with complex auto electronics. Often, Automotive Engineering Technology majors are interested in similar areas of study such as Aeronautical/Aerospace Engineering Technology/Technician; Architectural Drafting and Architectural CAD/CADD; Architectural Engineering Technology/Technician; Engineering Technology; Biomedical Technology/Technician; CAD/CADD Drafting and/or Design Technology/Technician; Civil Drafting and Civil Engineering CAD/CADD; Civil Engineering Technology/Technician; Climate Control (HVAC); Computer Engineering Technologies/Technicians; Computer Engineering Technology/ Technician; Computer Hardware Technology/Technician; Computer Software Technology/Technician; Computer Systems Technology; Construction Engineering Technology/Technician; Drafting and Design Technology/Technician; Drafting/Design Engineering Technologies/Technicians; Electrical Technician; Electrical Technician; Electrical/Electronics Drafting and Electrical/ Electronics CAD/CADD; Electromechanical and Instrumentation and Maintenance Technologies/Technicians; Electromechanical Technology/Electromechanical Engineering Technology; Energy Management and Systems Technology/Technician; Engineering Technologies/Technicians; Engineering-Related Fields; Engineering-Related Technologies; Engineering/Industrial Management; Environmental Control Technologies/Technicians; Environmental Engineering Technology/Environmental Technology; Hazardous Materials Information Systems Technology/Technician; Hazardous Materials Management and Waste Technology/Technician; Hydraulics and Fluid Power Technology/ Technician; Industrial Production Technologies/Technicians; Industrial Safety Technology/Technician; Industrial Technology/Technician; Instrumentation Technology/Technician; Laser and Optical Technology/Technician; Manufacturing Technology/Technician; Mechanical Drafting and Mechanical Drafting CAD/CADD; Mechanical Engineering; Mechanical Engineering Related Technologies/Technicians; Mechanical Engineering/Mechanical Technology/Technician; Metallurgical Technology/Technician; Mining and Petroleum Technologies/Technicians; Mining Technology/Technician; Nuclear Engineering Technology/Technician; Occupational Safety and Health Technology/Technician; Petroleum Technology/Technician; Plastics Engineering Technology/Technician; Quality Control and Safety Technologies/Technicians; Quality Control Technology/Technician; Robotics Technology/Technician; Solar Energy Technology/Technician; Survey Technology/ Surveying; Telecommunications Technology; and Water Quality and Wastewater Treatment Management and Recycling Technology/Technician.
Find Schools Offering Automotive Engineering Technology Degree Programs
Choosing an Automotive Engineering Technology School
You only have about 150 Automotive Engineering Technology schools to choose from. Even so, you may not know how to narrow down the field of technical schools, career colleges, community colleges, 4-year colleges and universities. Start by examining the auto shop or other on-campus labs where you'll get your hands-on training. Then, find out what recent grads are doing now and ask about program professors' previous careers.
Find Automotive Engineering Technology Schools
Automotive Engineering Technology Degree Programs
Certificate programs are offered widely at community colleges, career colleges, online schools, technical schools and universities. These programs take less than a year to complete and will prepare you for entry-level positions in Automotive Engineering Technology. You'll learn about cars and trucks from suspension to emissions.
However, most students with no previous engineering education go after an associates degree from a college, university or technical school. These two-year programs will not only give you more specific automotive-related skills, but they'll help you learn the basics of civil and mechanical engineering and the necessary science and math skills.
Several technical schools, colleges and universities offer bachelors degree programs in Automotive Engineering Technology. A 4-year degree will open doors to more advanced careers with global automotive leaders and usually include a on-the-job internship. Beyond technical skills, you'll learn bigger engineering principles and added hands-on training in mechanical testing and engineering processes.
Automotive Engineering Technology Degree Programs:
Online Automotive Engineering Technology Degree Programs at Online Schools
For students who need to complete their college education on their own time, going to online school may be the best option. Only a few schools have online degree programs in Automotive Engineering Technology because of the necessary hands-on component. In addition to taking courses from home, you'll complete a local internship where you'll learn the on-the-job training necessary to complete your online degree. See All Online Automotive Engineering Technology Degree Programs.
Online Automotive Engineering Technology Schools:
High School Preparation
If you're interested in the Automotive Engineering Technology major, you can get a taste of it during high school. Math and science classes such as physics, trigonometry and algebra will prove to be important later so work hard to fully learn the concepts. If your school offers auto shop, be sure to sign up. Otherwise, look for part time jobs at auto body shops to get a better sense of the inner workings of vehicles. Car shows and reading car magazines or web sites can also give you a good background of information.
Find Schools Offering Automotive Engineering Technology Degree Programs
Popular Careers in the Field of Automotive Engineering Technology
The field of Mechanical Engineering is expected to decline slightly in the coming years, but employers are always looking for new technicians possessing the latest skills. However, because the auto industry is experiencing a downturn in America, careers in Automotive Engineering Technology may be competitive.
Jobs can be found with global automotive manufacturers, assisting engineers with development and testing of new vehicles and automotive systems. The average salary for Automotive Engineering Technology careers is $48,000 annually. For advancement, some may seek managerial or team leader positions.
You may also want to explore other related careers including Architectural and Civil Drafters, Cartographers and Photogrammetrists, Civil Engineering Technicians, Computer Support Specialists and Construction Managers.
Find Schools Offering Automotive Engineering Technology Degree Programs
Most Popular
Automotive Engineering Technology Colleges
Advertisement