See All
Colleges >
Heating, Ventilation, Air Conditioning, Climate Control and Refrigeration Engineering (HVAC) Colleges
Heating, Ventilation, Air Conditioning, Climate Control and Refrigeration Engineering (HVAC) Colleges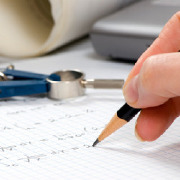 Climate Control (HVAC) majors will build the technical and engineering skills needed to control air quality systems. Students will learn how to repair, maintain, install and troubleshoot heating, air conditioning and ventilation. A degree in Climate Control (HVAC) will prepare you to work in commercial, industrial and residential capacities.
Generally, Climate Control (HVAC) majors seek a certificate or associates degree from a technical school, career college or community college, but a few 4-year colleges and universities have programs as well. If you want education beyond a one to two-year program, a small number of technical schools, colleges and universities offer 4-year bachelors degree programs.
If you want to study the Climate Control (HVAC) major, you should have a knack for fixing things and understanding machines. Because much of your job will involve interacting with customers, communication skills and people skills are key. On the job, you can expect to lift and move heavy equipment, so you'll need to be fairly physically fit. If you're interested in Climate Control (HVAC), explore the other Engineering Technology majors: Aeronautical/Aerospace Engineering Technology/Technician; Architectural Drafting and Architectural CAD/CADD; Architectural Engineering Technology/Technician; Automotive Engineering Technology; Biomedical Technology/Technician; CAD/CADD Drafting and/or Design Technology/Technician; Civil Drafting and Civil Engineering CAD/CADD; Civil Engineering Technology/Technician; Computer Engineering Technologies/Technicians; Computer Engineering Technology/ Technician; Computer Hardware Technology/Technician; Computer Software Technology/Technician; Computer Systems Technology; Construction Engineering Technology/Technician; Drafting and Design Technology/Technician; Drafting/Design Engineering Technologies/Technicians; Electrical Technician; Electrical Technician; Electrical/Electronics Drafting and Electrical/ Electronics CAD/CADD; Electromechanical and Instrumentation and Maintenance Technologies/Technicians; Electromechanical Technology/Electromechanical Engineering Technology; Energy Management and Systems Technology/Technician; Engineering Technologies/Technicians; Engineering-Related Fields; Engineering-Related Technologies; Engineering/Industrial Management; Environmental Control Technologies/Technicians; Environmental Engineering Technology/Environmental Technology; Hazardous Materials Information Systems Technology/Technician; Hazardous Materials Management and Waste Technology/Technician; Hydraulics and Fluid Power Technology/ Technician; Industrial Production Technologies/Technicians; Industrial Safety Technology/Technician; Industrial Technology/Technician; Instrumentation Technology/Technician; Laser and Optical Technology/Technician; Manufacturing Technology/Technician; Mechanical Drafting and Mechanical Drafting CAD/CADD; Mechanical Engineering; Mechanical Engineering Related Technologies/Technicians; Mechanical Engineering/Mechanical Technology/Technician; Metallurgical Technology/Technician; Mining and Petroleum Technologies/Technicians; Mining Technology/Technician; Nuclear Engineering Technology/Technician; Occupational Safety and Health Technology/Technician; Petroleum Technology/Technician; Plastics Engineering Technology/Technician; Quality Control and Safety Technologies/Technicians; Quality Control Technology/Technician; Robotics Technology/Technician; Solar Energy Technology/Technician; Survey Technology/ Surveying; Telecommunications Technology; and Water Quality and Wastewater Treatment Management and Recycling Technology/Technician.
Find Schools Offering Climate Control (HVAC) Degree Programs
Choosing a Climate Control (HVAC) School
You can choose between about 200 schools offering Climate Control (HVAC) degree programs. To narrow down the field of technical schools, career colleges, community colleges, 4-year colleges and universities, examine the campus shops where you'll get hands-on experience. Any career placement services or apprenticeship programs will also be invaluable. And make sure the schools you're considering offer any appropriate specializations.
Find Climate Control (HVAC) Schools
Climate Control (HVAC) Degree Programs
The industry standard for Climate Control (HVAC) majors is either a certificate program or associate career training degree. Generally, students pursue these programs at technical schools, career colleges and community colleges. These one to two-year programs will classes such as heating design, safety, blueprint reading, ventilation, refrigeration basics and HVAC regulations.
Often, you'll have the choice to specialize in either repair and maintenance or installation, which can determine your career path later. For more steady job prospects you may want to consider the repair and maintenance route.
A few certificate and associates degree programs can be found at 4-year colleges and universities and a very small number of college and university bachelors degree programs are offered as well.
Climate Control (HVAC) Degree Programs:
High School Preparation
If you're interested in studying Climate Control (HVAC) in college, be sure to work hard in high school math and chemistry. Auto shop, electronics, mechanical drawing, drafting and other shop classes will help you build valuable skills. Look for relevant part time or volunteer work with organizations like Habitat for Humanity or at your local appliance repair shop.
Find Schools Offering Climate Control (HVAC) Degree Programs
Popular Careers in the Field of Climate Control (HVAC)
The employment outlook for a career in Climate Control (HVAC) is expected to be average, with job opportunities increasing steadily. For the best Climate Control (HVAC) career opportunities look to parts of the country experiencing rapid growth. Careers for installation specialists can decline during construction lulls, but maintenance and repair experts should always have opportunities.
Over half of all Climate Control (HVAC) degree-holders find work with heating and air-conditioning contractors. Other jobs can be found in schools, government offices, hospitals, office building, HVAC repair shops, heating and cooling appliance stores and fuel oil dealers. Some Salaries typically range from $14 to $23 per hour, with jobs working for contractors on the low end of the spectrum. Climate Control (HVAC) majors start their careers with apprenticeships with salaries at about 50 percent of the average.
With more experience, you'll earn higher wages. Occasionally, Climate Control (HVAC) careers lead to supervisory or managerial roles, sales and marketing positions and even building superintendent jobs. You could also consider pursuing further education for a related career. The skills used in Climate Control (HVAC) careers are similar to those used by Architectural and Civil Drafters; Automotive Service Technicians and Mechanics; Cartographers and Photogrammetrists; Civil Engineering Technicians and Computer Support Specialists.
Find Schools Offering Climate Control (HVAC) Degree Programs
Read More About Heating, Ventilation, Air Conditioning, Climate Control and Refrigeration Engineering (HVAC) Colleges
Most Popular
Heating, Ventilation, Air Conditioning, Climate Control and Refrigeration Engineering (HVAC) Colleges
Advertisement