See All
Colleges >
Computer Systems Technology Colleges
Computer Systems Technology Colleges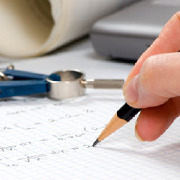 Computer Systems Technology majors learn the basics of computer systems including programming, maintenance, architecture and design from an engineering perspective. This college major will prepare students to assist customers, users and computer systems professionals with troubleshooting and repair for hardware and software. You'll learn about electronics repair, network configurations, circuitry, diagnostic methods, hardware technologies and more.
Most Computers Systems Technology majors attend a technical school, career college, community college or online school to complete a certificate or associates degree in two years or less. However, some students prefer to enroll in a bachelors degree or masters degree program at a college, university or technical school.
If you're interested in the Computer Systems Technology major you should be both computer and electronics savvy and great at solving problems. Since you'll be working with customers and explaining technical issues you should be a good communicator. A keen attention to detail and logical thinking skills will help you succeed in a Computer Systems Technology career, too. With these skills, you may want to consider other Engineering Technology majors: Aeronautical/Aerospace Engineering Technology/Technician; Architectural Drafting and Architectural CAD/CADD; Architectural Engineering Technology/Technician; Automotive Engineering Technology; Biomedical Technology/Technician; CAD/CADD Drafting and/or Design Technology/Technician; Civil Drafting and Civil Engineering CAD/CADD; Civil Engineering Technology/Technician; Climate Control (HVAC); Computer Engineering Technologies/Technicians; Computer Engineering Technology/ Technician; Computer Hardware Technology/Technician; Computer Software Technology/Technician; Construction Engineering Technology/Technician; Drafting and Design Technology/Technician; Drafting/Design Engineering Technologies/Technicians; Electrical Technician; Electrical, Electronic and Communications Engineering Technology/Technician; Electrical/Electronics Drafting and Electrical/ Electronics CAD/CADD; Electromechanical and Instrumentation and Maintenance Technologies/Technicians; Electromechanical Technology/Electromechanical Engineering Technology; Energy Management and Systems Technology/Technician; Engineering Technologies/Technicians; Engineering-Related Fields; Engineering-Related Technologies; Engineering/Industrial Management; Environmental Control Technologies/Technicians; Environmental Engineering Technology/Environmental Technology; Hazardous Materials Information Systems Technology/Technician; Hazardous Materials Management and Waste Technology/Technician; Hydraulics and Fluid Power Technology/ Technician; Industrial Production Technologies/Technicians; Industrial Safety Technology/Technician; Industrial Technology/Technician; Instrumentation Technology/Technician; Laser and Optical Technology/Technician; Manufacturing Technology/Technician; Mechanical Drafting and Mechanical Drafting CAD/CADD; Mechanical Engineering; Mechanical Engineering Related Technologies/Technicians; Mechanical Engineering/Mechanical Technology/Technician; Metallurgical Technology/Technician; Mining and Petroleum Technologies/Technicians; Mining Technology/Technician; Nuclear Engineering Technology/Technician; Occupational Safety and Health Technology/Technician; Petroleum Technology/Technician; Plastics Engineering Technology/Technician; Quality Control and Safety Technologies/Technicians; Quality Control Technology/Technician; Robotics Technology/Technician; Solar Energy Technology/Technician; Survey Technology/ Surveying; Telecommunications Technology; and Water Quality and Wastewater Treatment Management and Recycling Technology/Technician.
Find Schools Offering Computer Systems Technology Degree Programs
Choosing a Computer Systems Technology School
You can find Computer Systems Technology programs at technical schools, community colleges, online schools, career colleges, 4-year colleges and universities across the country. The technological expertise that you learn during school is the most important component, so take a good look at the computer labs and skills that you'll learn. Faculty-to-student ratios can also be important as one-on-one time with instructors can help you learn.
Find Computer Systems Technology Schools
Computer Systems Technology Degree Programs
Most often Computer Systems Technology majors enroll in one to two year certificate or associates degree programs at technical schools, career colleges, community colleges or online schools. These programs are designed to prepare students for a career as a computer repair technician, technical support specialist or computer electronics technician—troubleshooting software, hardware and network problems and repairing everything including inner circuitry.
Some students choose to study the Computer Systems Technology major at a 4-year college or university to attain a bachelors degree. These programs can qualify you for more technological advanced positions and boost earning potential. You may choose to specialize in a particular area such as networks or servers. You'll also gain a general studies education base. For even more expertise and earning potential, a few students seek a masters degree in Computer Systems Technology.
Computer Systems Technology Degree Programs:
Online Computer Systems Technology Degree Programs at Online Schools
You can find online degree programs in Computer Systems Technology offered through technical schools, career colleges, community colleges, 4-year colleges and universities. These online school options can give you the flexibility to learn on your own time at home. You can expect to find a long list of technology requirements for both hardware and software to complete your online degree though.
Online Computer Systems Technology Degree Programs:
Online Computer Systems Technology Schools:
High School Preparation
During high school, prospective Computer Systems Technology majors should fill their schedules with computer classes. You should learn both PC and Mac operating systems and familiarize yourself with as many software programs as possible. Because you'll also learn about what's going on inside the computer, take electronics courses if possible. Communications skills will also be valuable as you work with and explain technological concepts to clients and customers.
Find Schools Offering Computer Systems Technology Degree Programs
Popular Careers in the Field of Computer Systems Technology
Computer Systems Technology degree-holders can expect excellent job prospects as the industry experiences faster than average employment growth. Most employers prefer candidates with an associates degree, however those with certificates can qualify for entry-level positions and learn more skills on the job.
Positions will be available as computer repair field technicians, automated teller repair technicians and office machine repairers. Careers are available in a variety of industries including computer systems design, electronics and appliance stores, computer and software stores, office supply stores, electronic equipment repair companies and merchant wholesalers. Hourly wages range from $13.50 to $22.50 on average.
To advance, some workers look to take certification exams to prove expertise. Others gain experience in a particular area such as networks or servers during work and can qualify for more prestigious and higher-paying positions. Some even choose to open up their own repair shops.
If you're considering a career in Computer Systems Technology, you may be interested in related careers including Architectural and Civil Drafters; Automotive Service Technicians and Mechanics; Cartographers and Photogrammetrists; Civil Engineering Technicians and Computer Support Specialists.
Find Schools Offering Computer Systems Technology Degree Programs
Top 10 Most Popular
Computer Systems Technology Colleges
Advertisement