See All
Colleges >
Dietetics/Dietitian (RD) Colleges
Dietetics/Dietitian (RD) Colleges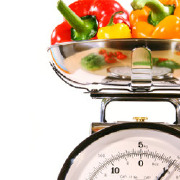 A program that prepares individuals to integrate and apply the principles of the food and nutrition sciences, human behavior, and the biomedical sciences to design and manage effective nutrition programs in a variety of settings. Includes instruction in human nutrition; nutrient metabolism; the role of foods and nutrition in health promotion and disease prevention; planning and directing food service activities; diet and nutrition analysis and planning; supervision of food storage and preparation; client education; and professional standards and regulations.
Top 10 Most Popular
Dietetics/Dietitian (RD) Colleges
Quick Search: Find the College that's Right for You!
Advertisement