See All
Colleges >
Carpentry/Carpenter Colleges
Carpentry/Carpenter Colleges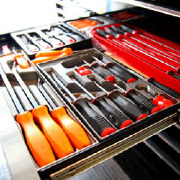 This technical program teaches the knowledge and skills to lay out, cut, fabricate, erect, install, and repair wooden structures and fixtures, using hand and power tools. Carpentry students are instructed in technical mathematics, framing, construction materials and selection, job estimating, blueprint reading, foundations and roughing-in, finish carpentry techniques, and applicable codes and standards.
Top 10 Most Popular
Carpentry/Carpenter Colleges
Quick Search: Find the College that's Right for You!
Advertisement