See All
Colleges >
Clinical Nurse Specialist Colleges
Clinical Nurse Specialist Colleges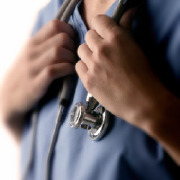 This program trains registered nurses to deliver direct patient and client care in clinical settings. Nurses are instructed in clinical pharmacotherapeutics, advanced clinical practice, holistic nursing, nursing practice and health care policy, administration and consultation services, health assessment, patient stabilization and care, and patient education.
Top 10 Most Popular
Clinical Nurse Specialist Colleges
Quick Search: Find the College that's Right for You!
Advertisement