See All
Colleges >
Adult Health Nurse / Nursing Colleges
Adult Health Nurse / Nursing Colleges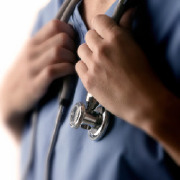 This four year program provides the necessary instruction to become a registered nurse or RN with all the skills and knowledge necessary for the general care of adults. The program includes instruction in adult primary care, adult pathophysiology, clinical management of medication and treatments, patient assessment and education, patient referral, and planning adult health maintenance programs.
Top 10 Most Popular
Adult Health Nurse / Nursing Colleges
Quick Search: Find the College that's Right for You!
Advertisement