See All
Colleges >
Information Systems Colleges
Information Systems Colleges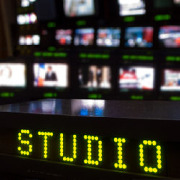 Information Systems is the major in which the study of computers and business come together. Students take classes in computer security, databases, ecommerce, networks and more to learn how to build and maintain technology and computer systems for all kinds of businesses.
Typically, Information Systems majors enroll in a college or university bachelors degree program because a 4-year degree is preferred for management positions. Masters degree programs, including MBA's with a focus on Information Systems, are commonplace, too. That said, a certificate or associates degree attained in two years or less is the choice for some students, although many eventually return to complete a second, more advanced degree.
For this major, you should be both computer savvy and business savvy. Communication skills are key as you'll be working with a managing a team of employees in an Information Systems career. You'll also need to be able to explain technology in layman's terms. With these skills you should also consider related majors including Information Resources Management/CIO Training, Information Science/Studies, Knowledge Management, Management Information Systems and Management Information Systems and Services.
Find Schools Offering Information Systems Degree Programs
Choosing a Information Systems School
Whether you want to attend a business school at a college or university or if you're looking for a technical school, career college or community college, you can find Information Systems school to meet your needs. Since knowing the latest technology upon graduation is imperative to your success, make sure labs and professors are up to date with the latest.
Find Information Systems Schools
Information Systems Degree Programs
Most Information Systems majors seek a bachelors degree from a college, university, online school or technical school. Over four years students study subjects like emerging technologies, finance, telecommunications, networks, security, systems analysis and project management.
To pave the way to more advanced and higher paying positions, some students enroll in masters degree programs offered at colleges or universities. Many employers look for information systems managers who have either an Information Systems masters degree or a MBA with a technology concentration. Course loads include finance, management, accounting, marketing, network design, database management, ecommerce and more.
Other students enroll in certificate or associates degree programs at technical schools, career colleges, community colleges and online schools. While these programs won't prepare you for management positions, many students return to school later to earn a higher-level degree.
Information Systems Degree Programs:
Online Information Systems Degree Programs at Online Schools
From certificates to masters degrees, you can earn an Information Systems online degree at an online school. Even though you can expect extensive technology software and hardware requirements to complete coursework at home, for some the convenience of online school is important. Look for online degree programs at technical schools, career colleges, 4-year colleges and universities.
Online Information Systems Degree Programs:
Online Information Systems Schools:
High School Preparation
During high school, future Information Systems majors should sign up for as many computer courses as possible, especially computer science if available. Business classes or clubs like Junior Achievement will give you an edge, too. Look for opportunities working with computers or volunteering to help teach software programs at your local library or community center.
Find Schools Offering Information Systems Degree Programs
Popular Careers in the Field of Information Systems
Information Systems majors shouldn't have any problems finding a job after graduation as jobs are expected to grow faster than average. Network and computer security is especially popular, so expertise in that area can make you stand out to employers.
Possible careers include computer and information systems managers, chief technology officers, management information systems and IT project managers. Average annual salaries swing widely, ranging from $88,000 to $142,000. Employees working for software publishers typically earn the highest salaries.
With experience, comes advancement to higher levels such as chief technology officer or management in other areas of business including marketing or sales. For success throughout your Information Systems career, you'll need to stay up to date with the latest technological advancements and computer software.
In Information Systems, you'll work alongside computer programmers, database administrators, network and computer systems administrators and computer software engineers, systems software—all other careers you could consider.
Find Schools Offering Information Systems Degree Programs
Most Popular
Information Systems Colleges
Advertisement