See All
Colleges >
Information Science/Studies Colleges
Information Science/Studies Colleges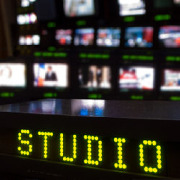 A program that focuses on the theory, organization, and process of information collection, transmission, and utilization in traditional and electronic forms. Includes instruction in information classification and organization; information storage and processing; transmission, transfer, and signaling; communications and networking; systems planning and design; human interfacing and use analysis; database development; information policy analysis; and related aspects of hardware, software, economics, social factors, and capacity.
Top 10 Most Popular
Information Science/Studies Colleges
Quick Search: Find the College that's Right for You!
Advertisement