See All
Colleges >
Telecommunications Colleges
Telecommunications Colleges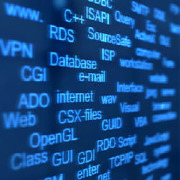 Telecommunications majors learn the latest technical skills needed to provide online, video and voice communications services. Beyond installation, students learn how to design and build telecommunications systems including the latest in wireless and fiber optic technology.
Students interested in Telecommunications planning and design or in dreaming up new applications usually go after a bachelors degree from a college or university and some choose to attain a masters degree. However, certificates and associates degrees from technical schools, career colleges, community colleges, online schools, 4-year colleges and universities are popular for students planning a career in telecommunications sales, support, maintenance, repair or installation. If you're interested in telecommunications, you may also want to consider Computer Systems Networking and Telecommunications and Telecommunications Technology.
To excel as a Telecommunications major you should have a natural knack for learning new technologies from mobile phones to computers. Being a quick problem solver and an analytical thinker will help, too. Whether you're installing a new system in a home or collaborating with co-workers to create something new, you'll need to have good communications skills.
Find Schools Offering Telecommunications Degree Programs
Choosing a Telecommunications School
Whether you want to pursue an associates degree, bachelors degree or certificate program, you'll have no problem finding a telecommunications school to match your needs. Before you decide what college, university or school to go to, dig deeper to ensure both computer labs and coursework are in line with the latest technical skills you'll need to succeed in the workforce. You should also ask about internship opportunities and other hands-on experience opportunities.
Find Telecommunications Schools
Telecommunications Degree Programs
For telecommunications majors, 2-year associates degree programs and certificate programs, which take about a year to complete, are commonplace. Students seek these telecommunications degree programs at technical schools, online schools, community colleges, career colleges, 4-year colleges and universities. Courses often focus on installation and repair along with a background in telecommunications terminology and network set-up.
For more advanced telecommunications careers in network configurations, application development and data communications analysis or installation planning and coordination, you should consider a bachelors degree from a college or university. You'll learn more in depth skills in wireless technologies, data networking, telecommunications management, network securities and digital signal processing.
No matter what degree program you choose, keeping up with the latest technology throughout your career is a must. Some students add to their expertise by attaining a masters degree in telecommunications after they've worked for several years to update their skill set.
Telecommunications Degree Programs:
Online Telecommunications Degree Programs at Online Schools
You can earn an online degree in telecommunications from an online school. Many technical schools, colleges and universities offer telecommunications online degree programs that can be completed from your home on your own time. You'll learn the same skills in satellite, wired and wireless technologies for Internet, voice and video communications that you would at a bricks and mortar college. Before you enroll in an online school, be sure you can meet the technology requirements needed for the telecommunications major.
Online Telecommunications Degree Programs:
Online Telecommunications Schools:
High School Preparation
If you want to study telecommunications in college, you can do a few things to prepare for the major while you're still in high school. Expose yourself to as many computer, electronics and technology classes as possible. Read technology magazines and web sites to learn about the latest advancements. Don't slack in math and science courses—both provide invaluable skills. You should also work on your communication and reading skills, which will be helpful when you have to tackle technical manuals or explain complexities in laymen's terms.
Find Schools Offering Telecommunications Degree Programs
Popular Careers in the Field of Telecommunications
Careers for telecommunications majors range from cable installation to network systems and data communications analysis. To keep yourself at the top of the employment pool for telecommunications careers across the board, you'll need to constantly keep your technical skills up-to-date. Even though you might expect the telecommunications industry to be booming with a high demand for new technologies, however it's expected to decline because of improved reliability and efficiency.
That said, the job outlook should continue to be good for telecommunications majors looking for careers in installation, repair and maintenance due to retiring workers. These positions earn average hourly wages of about $27. Customer service representative spots will be available, too, yielding average hourly salaries around $16.
Other telecommunications majors can find work in sales earning anywhere from $12 to $25 an hour. Or with a bachelors degree, careers are available as electronics engineers, computer software engineers, network and computer systems administrators and network systems and data communications analysts, all earning an average hourly salary of $33 or more.
Find Schools Offering Telecommunications Degree Programs
Most Popular
Telecommunications Colleges
Advertisement